Community Building Partners has teamed up with the Direction Home of Eastern Ohio (DHEO) in an innovative program to create affordable for-sale and rental housing in Ashtabula.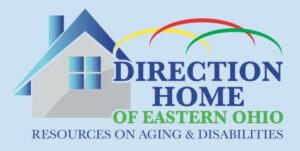 DHEO's vision for the Wenner Field Redevelopment Project consists of supporting the area's growing number of older adults, as cited in the Ashtabula County Housing Needs Assessment, with quality newly constructed affordable housing units. Affordable homes enable adults to achieve financial stability, lead healthier lives, and age in place with dignity. Pairing housing with resident-centered services fosters equity, opportunities, and wellness.
The agency will partner with the Ashtabula County Housing Authority to ensure a percentage of units are available to individuals aged 55 and over earning 30%-50% of the area median income. 
The availability of safe, affordable, age-friendly, and quality housing plays a critical role in economic growth and quality of life. Without it, residents may experience housing instability, financial hardship, health issues, and limited economic mobility. These challenges experienced by individuals and families impact local businesses. The Ashtabula region needs adequate housing to meet the demands of residents at various stages of life and income levels as our region seeks to reverse its trend of population decline, as noted in the Ashtabula Housing Needs Assessment.
The project is focused on providing affordable rental housing and appropriately priced for-sale housing in a community centered on addressing many social determinants of health, which is a focus of Direction Home of Eastern Ohio. CBP is proud to partner on this proposal, which will feature equitable development, zero net energy construction, and an investment into solar renewable energy to reduce operating and utility costs.