African American home ownership is good for America. They key, however, is fair lending and high-quality housing
Joe Recchie of Praxia Partners has spent decades developing service-enriched affordable housing for families and seniors, and he's seen firsthand the disastrous results of predatory lending.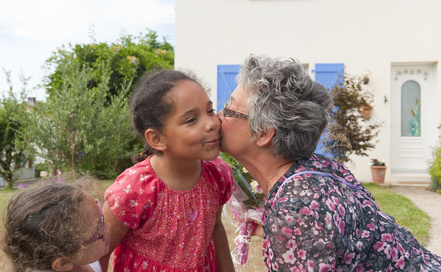 "Banks have a well-documented history of targeting homeowners and communities of color for lending that results in inflexible mortgages with onerous provisions and securitization practices," he said. "This puts homeowners at risk for foreclosure. Problems spread throughout entire communities when banks neglect repossessed properties. Individual families lose equity. Eventually, entire neighborhoods suffer."
This year, the ACLU sued Morgan Stanley for allegedly violating the Fair Housing Act.  john powell, of Berkeley's Haas Institute for a Fair and Inclusive Society, wrote about the importance of maintaining the opportunity for homeownership for all Americans. "Wherever there is a dual system, whether it is a dual school system or a dual credit system, it suggests we are treating some groups as though they are not full members of society," he stated.
Alternatively, when African Americans are treated fairly have the chance to move into communities of their choice, Recchie said, the positive results spread throughout the area.
In other words, African American homeownership can strengthen entire communities. 
As families stay in the same neighborhood longer, a sense of community and belonging increases.
When families aren't set up for foreclosure, neighborhoods flourish. As home prices increase, the tax base strengthens, which benefits local schools and infrastructure, further fortifying the area.
Homeownership plays a big part in intergenerational wealth, so encouraging smart homeownership can help reduce the wealth gap between minority and white households. (Bloomberg states, "The median wealth of white households was 20 times that of blacks and 18 times the Hispanic rate, a record gap in data going back three decades that is twice the pre-recession size, according to a 2011 Pew study.")
Many people, including Recchie, work to provide quality, affordable housing. He's partnered with organizations such as Homeport to develop and maintain communities such as Framingham Village, a Central Ohio development. Homeport also offers extensive education to make sure that homeowners have all the tools and information they need to maintain and increase the value of their property and to ensure that renters are treated fairly.
Framingham Village offers an alternative to predatory lending an sub-par housing by combining service-enriched affordable rental units and affordable and market rate homes. The community utilizes an innovative lease/ownership option plan not previously used under the Low Income Housing Tax Credit program.
Additionally, some homeowners have benefited from another innovative technique: The grants and financing that established the housing 15 years ago have been reconfigured as forgivable loans for some of the new homeowners. This means that their remaining mortgage balance is comparable to the mortgage balances of homes built 15 years ago and, Recchie explains, puts new homeowners on "an equivalent track of wealth creation to those who have the wherewithal to purchase 15 years ago."
Recchie notes, "The catalytic effect of the Framingham community said a stage for substantial reinvestment in the northeast quadrant of the city [Columbus, Ohio]."
You can learn more about Praxia Partners' initiatives that provide affordable, service-enriched housing, including a profile of how Recchie and his partners developed innovative senior housing in Central Ohio.