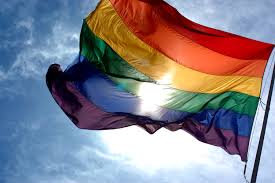 We at Praxia Partners wish all of our LGBTQ friends and loved ones a happy Pride Month!
The progress of the gay rights movement in America has been astonishing, but a new study out of the Williams Institute at UCLA indicates that LGB households experience poverty at higher rates than heterosexual couples.
This flies in the face of the stereotype of affluent same-sex couples and displays the diversity of the LGB community. As Lee Badgett explained on NPR's Tell Me More:
We definitely see some subgroups who are more likely to be poor and you hit on two of them. Lesbian couples, in particular, are combining two women's incomes instead of a man and woman's income and that means that they will just have lower-than-average incomes in general. So they are more likely to be poor. We do see that African-Americans are more likely to be poor than are married different-sex African-American couples but they're also more likely to be poor than white same-sex couples. So they seem to get a double whammy.
From the study:
7.6% of lesbian couples, compared to 5.7% of married different-sex couples, are in poverty.
African American same-sex couples have poverty rates more than twice the rate of different-sex married African Americans.
One third of lesbian couples and 20.1 % of gay male couples without a high school diploma are in poverty, compared to 18.8% of different-sex married couples.
Lesbian couples who live in rural areas are much more likely to be poor (14.1%), compared to 4.5% of coupled lesbians in large cities. 10.2% of men in same-sex couples, who live in small metropolitan areas, are poor, compared with only 3.3% of coupled gay men in large metropolitan areas.
Understanding the broad range of challenges that face same-sex couples is the first step toward making sure that all Americans have the chance to be prosperous and financially stable.