Praxia Partners' founder Joe Recchie was invited to present at the upcoming Detroit Bankruptcy and Beyond: Organizing for Change in Distressed Cities conference. He'll join experts, policymakers, community organizers, and researchers from across the nation to look at the fiscal health of modern American cities.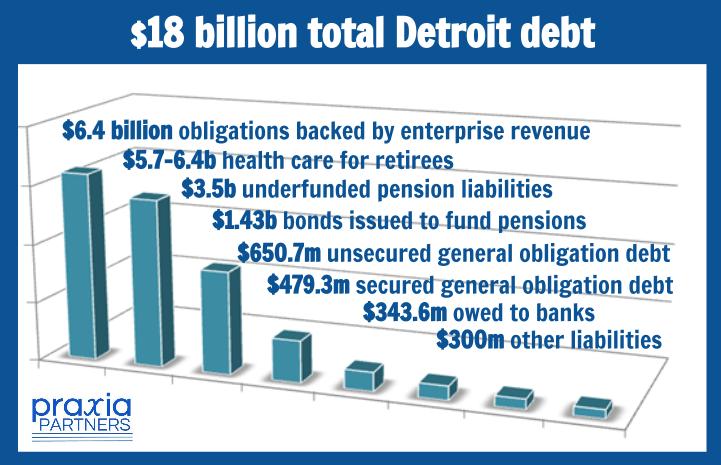 The conference (sponsored by Berkeley's Haas Institute for a Fair and Inclusive Society, MOSES, and Wayne State University) aims to "[consider] not only Detroit, but other cities facing similar situations. In order to move forward while realizing community power and racial equity, the conference will also engage challenges and root causes."
The topics they cover will have implications for the rest of the nation, as Detroit is probably not the last city to file for bankruptcy. The way the city handles its recovery may dictate municipal fiscal policy for decades to come.
According to the conference's official site, topics for discussion include:
What is municipal bankruptcy?
How did Detroit and other cities get here?
What are the options for cities facing bankruptcy and fiscal crisis?
What are the effects of cities facing bankruptcy from a racial justice perspective?
How do these effects impact paths forward and the desire for equitable cities?
How has the housing and foreclosure crisis contributed to bankruptcy?
What are some of the key decisions to be made now?
What are options for cities, pensioners and the public going forward?
What are the strategies for communities moving forward?
How may community power be built in places experiencing fiscal crisis or bankruptcy?
What does this organizing look like?
Joe will share his thoughts on the ideas discussed, so check back here for more in the coming weeks.