Despite what economists claim, the Americans know that the housing crisis is far from over. A recent survey delved into public opinions regrading affordable housing and homeownership– and the challenges older adults face when searching for quality housing. 
In April, Hart Research released results from a nationwide survey about housing needs conducted for the MacArthur Foundation. They found that Americans are sensitive to the needs of older adults, and they acknowledge that– particularly in the wake of the housing crisis– older adults face multiple challenges.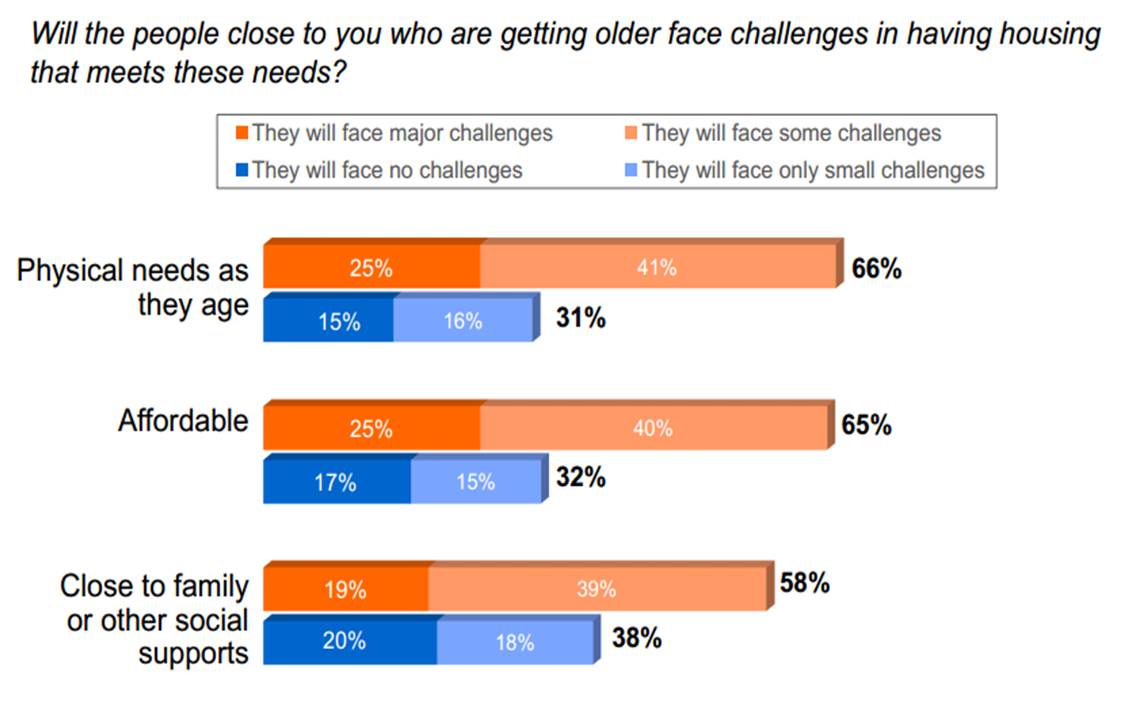 Service enrichment meets the needs of older adults
Organizations such as Praxia Partners create affordable housing communities for older adults by meeting their unique needs. Praxia Partners' founder, Joe Recchie, explained that securing affordable housing is step one. "The first objective is to get housing safe, and secure, and high quality, but at a sustainably low rental price. It doesn't help to have a very low introductory rental rate if you can't sustain it," he said.
It's then possible to begin attracting services and supports that will enhance and even lengthen the lives of residents. Service enrichment is key.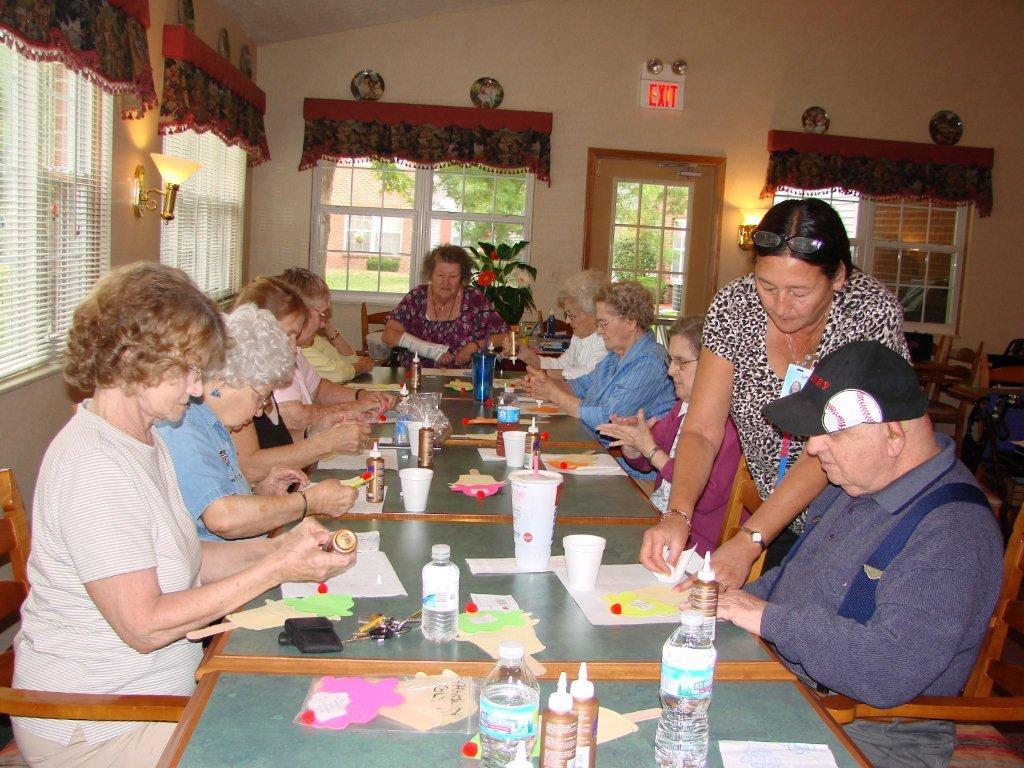 For instance, access to resources such as Area Agencies on Aging, on-site wellness centers, congregate meals, communal space, and plenty of opportunities to pursue hobbies and passions all contribute to the health and well-being of older adults. Praxia Partners' work on communities such as Sharon Glyn typifies this approach.
The result?
Older adults can be close to their communities and families without relying on caregivers or straining their finances. Their relatives and friends, in turn, can enjoy their loved ones without the financial, mental, and physical toll of caregiving.
The big picture
The survey didn't focus on only older adults. Their key findings include (their wording, abbreviated, my emphasis):
1. The concerns and challenges related to affordable quality housing are real and tangible for many Americans. Most recognize that many people in their own communities face serious housing challenges; in fact, many have had to make sacrifices themselves in recent years to maintain their housing.
2. People living in tenuous housing situations:
Identify finding quality affordable housing as a challenging endeavor at high rates, especially true among renters;
Have had to make tradeoffs to ensure that they can cover their rent or mortgage payments at much higher rates than their more stable counterparts have.
3. While economists and housing experts say that the housing crisis is behind us, large proportions of the American people are not feeling the relief. Very high proportions of the public continue to believe that we are still in the midst of the housing crisis or that the worst is yet to come.
4. Some indicators suggest that the American public's views about the housing crisis are shifting slightly toward the positive. Reinforcing what we learned last year, these findings reveal that the public believes the American housing environment is changing.
5. Americans believe that government can and should do more to improve housing affordability for both renters and owners. Indeed, most do not think that either homeownership or renting should get the higher priority. Rather, solid majorities want the federal government to invest in both equally.
You can check out the presentation on the survey's results: How Housing Matters: The Housing Crisis Continues to Loom Large in the Experiences and Attitudes of the American Public. 
Survey details: "Telephone survey among a nationally representative sample of 1,355 adults, including 243 who have only a cell phone and over samples of renters and owners who spend more than 30% of their household income on their monthly rent or mortgage."