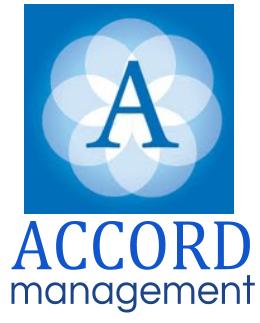 We strengthen communities by:
Uniting affordable housing and community-based service enrichment for senior, family, and émigré communities
Fostering mixed-use, historic preservation and providing property management and development advisory services for New Villages Homes, an American Institute of Architects award-winning mixed-income community
Coordinating with government, banks, investors, and grantors, while specializing in real estate and asset management, institutional and contractual compliance, grant administration, and development advisory services
How can we develop communities, not simply housing?
Service enrichment for families. By incorporating service enrichment into housing development, Accord Management supports thriving, self-sustaining communities.  The Providence Glen community is composed predominately of Somali émigré families, including over 300 children. Accord Management meets the needs of this unique community by integrating educational and job-training programs, a food co-op pantry, intergenerational garden, and community facility.
Columbus State Community College ESL Afterschool Communities at Providence Glen is a shining example of the importance of service enrichment. The program serves Central Ohio children and families by providing homework help, lessons that expand academic and social skills, plus after school meals. Read more about Columbus State ESL Afterschool Communities.
Service enrichment for senior communities. Community-based services benefit senior communities by ensuring congregate facilities with midday meals, transportation, visiting nurses, homemakers, and physical therapists. At Corban-Commons, Stratford East, and Sharon Glyn senior communities, Accord Management partners with Senior Option Programs through the Franklin County Office on Aging, PASSPORT program, Licking County Aging Program, and LifeCare Alliance.
Service enrichment integrates traditional property management with social services and educational opportunities. Enrichment can include:
Early childhood education
Summer reading and lunch programs
Swim lessons
Language classes
Visiting nurses
Community lunches for seniors
 Accord Management is proud to have partnered with the following nonprofits to ensure service enrichment: Children's Hunger Alliance, LifeCare Alliance, Mid-Ohio Food Bank, Homeport by Columbus Housing Partnership, Columbus City Schools, Columbus State Community College ESL Afterschool Communities, Licking County Aging Program, Central Ohio Area Agency on Aging, Franklin County Office on Aging
Contact us to learn more about service-enriched housing.