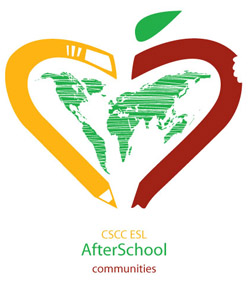 Accord Management is proud to partner with Columbus State Community College ESL Afterschool Communities at the Providence Glen apartments.
Backed by the Ohio Department of Education 21st Century Community Learning Center Grants, the Providence Glen program currently serves 35 Somali children and families. Locating within the housing community alleviates transportation needs and ensures access to after school educational opportunities.
Students participate in activities including:
small reading groups
homework help
field trips
creative design
group problem-solving
learning about world geography
hands-on science experiments, such as building cloud and weather stations and raising butterflies, bullfrog tadpoles, and plants
awards recognizing students for improvement in reading, good grades, responsibility, and attendance
Since 2005, students in grades 2-5 have thrived in a multifaceted program that brilliantly combines lessons that expand academic and social skills. For instance, students don't just learn how to start a blog, they blog about their thoughts on bullying, combining technical, language, and social skills.
The best thing about the Providence Glen after school program is watching the students grow and seeing their excitement everyday. The program contributes to the students' academic success and provides a boost in self confidence from achieving goals they may have once found difficult to reach.   –Brianne Manczak, Providence Glen Program Coordinator
Accord Management is proud to work with Columbus State ESL Afterschool Communities. Through their hard work, over 30 students of Providence Glen gain benefits from powerful educational opportunities. —Joe Recchie, Accord Management
Learn more about Columbus State ESL Afterschool Communities program at Providence Glen and stay up-to-date on their accomplishments with their newsletters.