Community Building Partners supports neighborhood transformation and sustainable growth. We provide development advisory services, remediate brownfields, and create Master Plans that unite the collaborative process, environmental stewardship, community investment, and exceptional design.
A Commitment to Thoughtful Planning & Design
Collaborative planning is smart planning, because shared insight benefits everyone
We support opportunity housing by overcoming exclusionary zoning to enhance quality of life in marginalized communities
Community Building Partners projects have received the Multifamily Pillar of Industry Award from the National Association of Homebuilders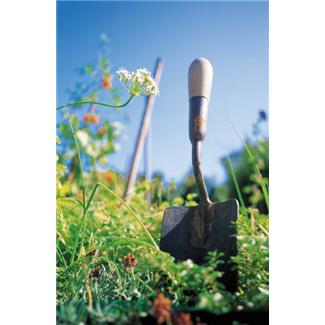 A Commitment to Environmental Stewardship
Remediating urban brownfield sites supports healthy communities
We developed net-zero energy housing using research from the Oak Ridge National Laboratory and the National Renewable Energy Laboratory
Participation in the US Green Building Council's Leadership in Energy and Environmental Design for Neighborhood Development Pilot Program helped develop guidelines for sustainable development, and resulted in CBP earning LEED ® platinum certification, the highest possible score
Earning unrestricted certification for residential mixed-use redevelopment from the Environmental Protection Agency enables sustainable growth
Salvaging materials reduces waste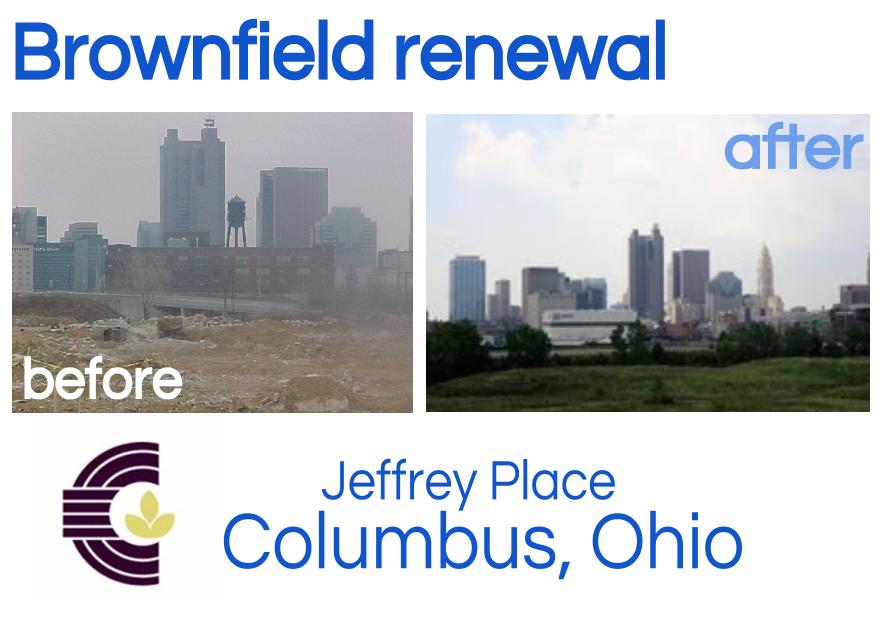 The Importance of Brownfield Renewal
Brownfield renewal is an integral step toward urban revitalization. When unused, unusable space is cleaned up, the stage is set for further investment and development. In the case of Jeffrey Place, this included hauling off 31 acres of concrete, which was salvaged for use in construction.
The Importance of Collaborative Planning
The Jeffrey Place charrette process exemplifies collaborative planning by honoring input from industry experts and community members. Over two months, our team engaged:
12 registered architects from three firms
over 350 community residents and
3,500 write-in participants.
This wealth of insight resulted in 48 competing plans that were then distilled into one Master Plan, reflecting community values, needs, and capacity alongside zoning ordinances and engineering. The result was a land use plan supporting:
a high quality of life with employment and education opportunities
a self-governed oversight committee to protect rights of public housing residents
the first urban New Community Authority in the Midwest
Community Building Partners is proud to have teamed with: Dayspring Christian Community Development Corporation at Rhema Christian Center, Homeport by Columbus Housing Partnership, Licking County Aging Program, Heath-Newark-Licking County Port Authority, Archdiocese of Cincinnati, Lutheran Social Services, National Renewable Energy Labratory, Oak Ridge National Labratory
Read about Community Building Partners' role in developing service-enriched, affordable senior housing in Columbus and across Ohio.