This fascinating new video helps us visualize not only the wealth gap, but also the gap between perception and reality.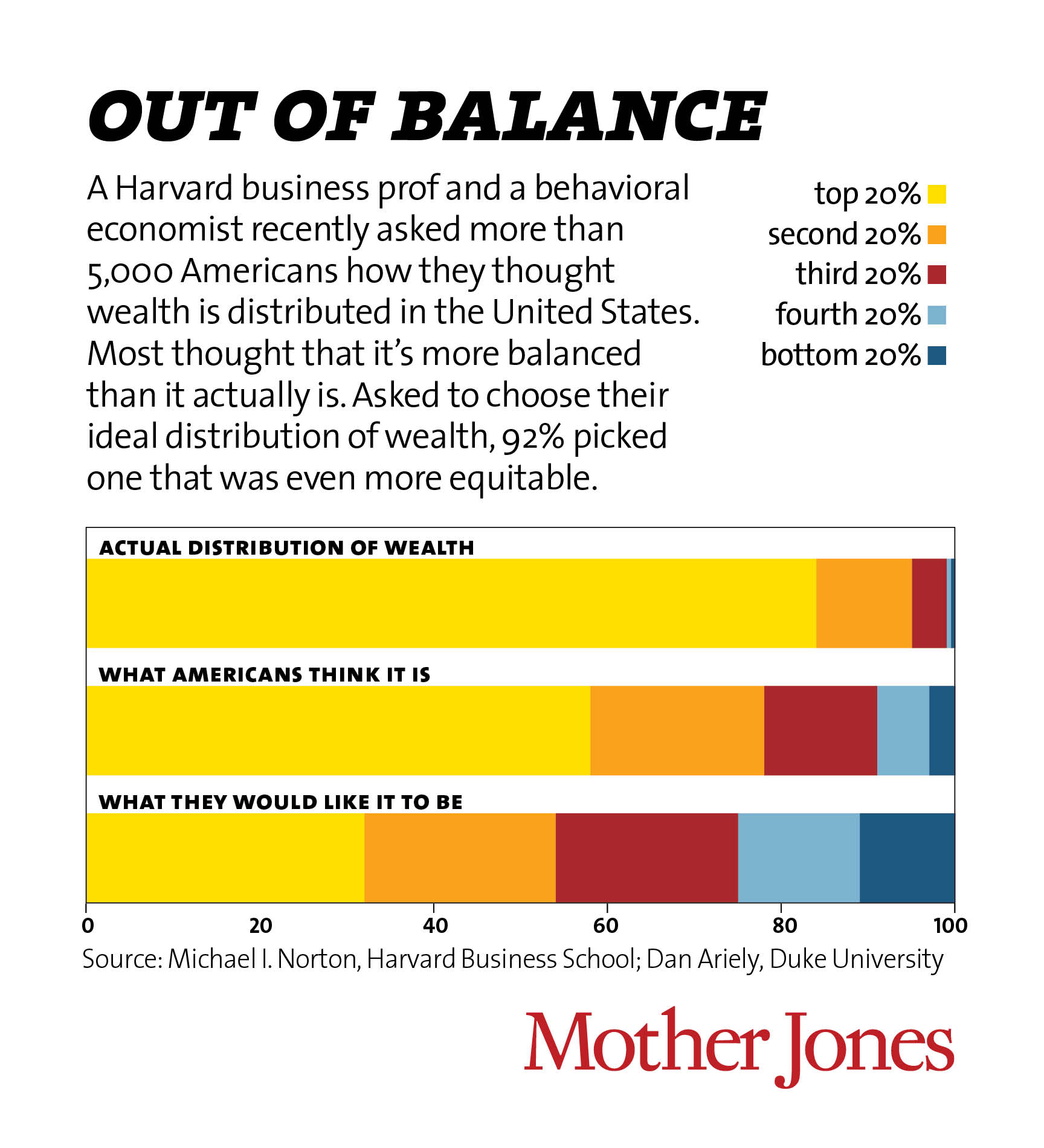 You can find the full study by Dan Ariely and Michael I. Norton online.
My take away? We can't address inequality if we can't comprehend its magnitude.
There's a silver lining to Ariely and Norton's findings, however: Americans agree that wealth should be more evenly distributed. Most of us envision a perfect union as equitable– and knowing the facts is the first step toward making that goal a reality.
Americans don't understand the extent of disparity in the US, and […] they (we) desire a more equitable society. [T]he differences between people who make more money and less money, republicans and democrats, men and women — were relatively small in magnitude, and that in general people who fall into these different categories seem to agree about the ideal wealth distribution under the veil of ignorance. Maybe this suggests that when there are no labels, and we think about the core of our morality in abstract terms (and under the veil of ignorance), we are actually very similar? —Dan Ariely, behavioral economics researcher
Gauging Senior Poverty
To determine wealth, researchers weigh liabilities against assets, such as inheritance and home value. Poverty rates offer another approach to understanding the state of household finances in America.
In recent analysis, the Kaiser Family Foundation discussed the intricacies of quantifying poverty. As they explain, poverty is most often determined using measures established 50 years ago, and since then, "some have expressed concern that the official measure is outdated and does not accurately reflect individuals' incomes or financial resources," so, in 2011, the the Census Bureau created the supplemental poverty measure. Given the fact that the supplemental poverty measure deducts healthcare costs from income, it is especially useful to apply to older adults, who are often burdened by large medical expenses.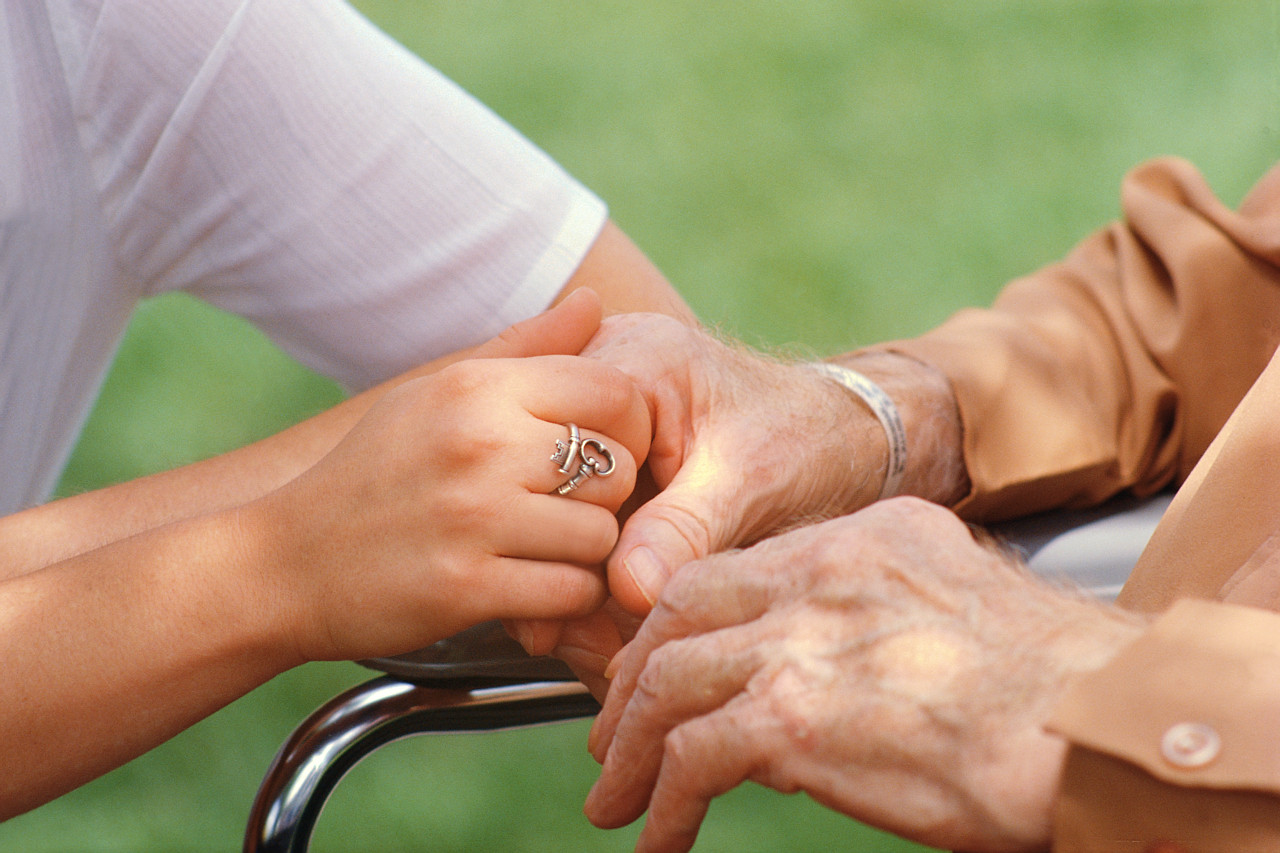 Using the supplemental poverty measure, Kaiser's analysis revealed that senior poverty is more prevalent than previously thought, with some areas suffering acutely. Specifically, they note that "roughly one in five seniors are living in poverty in six states: California (20%); Hawaii, Louisiana, and Nevada (19%), and Georgia and New York (18%)."
You can explore state-by-state charts and tables and read the full report online.
For more about the wealth gap, check out Wealth gap widens, housing and foreclosure crisis to blame.
How did most Americans perceptions about poverty stack up against yours? Share your thoughts below or via email.