What is energy democracy?
If America is going to truly embrace wind and solar power, energy independence, and effective climate change policy, we need everyone on board. This means low-income communities and diverse communities have a huge role to play.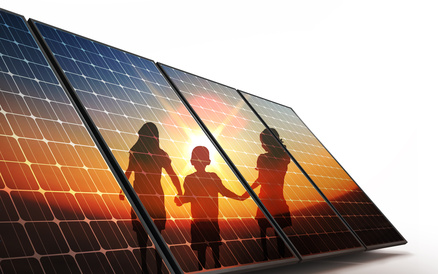 The Center for Social Inclusion advocates for an American energy democracy, explaining that "[p]olicies, capacity-building, and engagement around green energy solutions must support diverse communities to ensure meaningful innovation so that these solutions can be scaled for more impact."
Diverse communities such as Oakland, California, are leading the way by emphasizing inclusion and wise, community-based planning.
One approach to increasing energy democracy is supporting community-owned power. By now, everyone is familiar with residential rooftop solar panels. Most Americans, however, simply can't install rooftop arrays. Renters, students, and owners of shaded property, for instance, are shut out of opportunities to benefit from solar power. As the Center for Social Inclusion points out, "Most ownership opportunities are reserved for homeowners: The federal production tax credit that finances renewable energy products only applies to homeowners – shutting out 25% of Whites and over 50% of people of color."
With community-owned power, all community members have access to shares of renewable energy, which means they shrink their carbon footprint while receiving payments.
You can read more about energy democracy on Community Renewable Energy's blog.