Recently, the Sweet Water Foundation welcomed actor Danny Glover. Find out why he was so impressed by their work. 
The Sweet Water Foundation uses urban agriculture to strengthen communities and emphasizes education alongside innovation– plus, a healthy dose of artistic inspiration. When Danny Glover visited, he was taken with the organization, tweeting: There is brilliance & artistic ingenuity coming out of #Chicago South Side. Truly OFF THE CHAIN! @SweetWaterFDN
Below: Glover and Executive Director Emmanuel Pratt, Glover with Board of Directors President Jim Godsil, and a mini aquaponics station at work.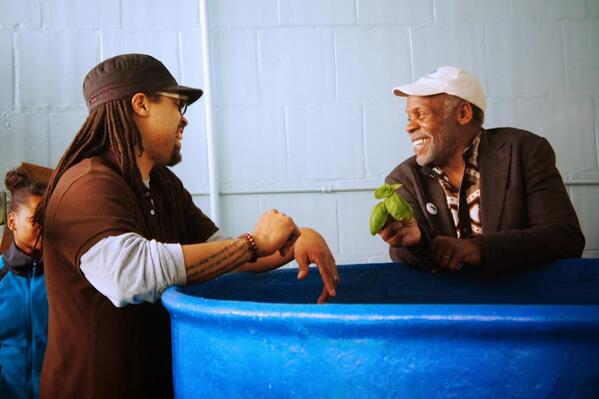 About Praxia Partners' Bridge Program
Through our Bridge Program, Praxia Partners identifies organizations that share our commitment to the triple bottom line and takes their social justice model from prototype to scale.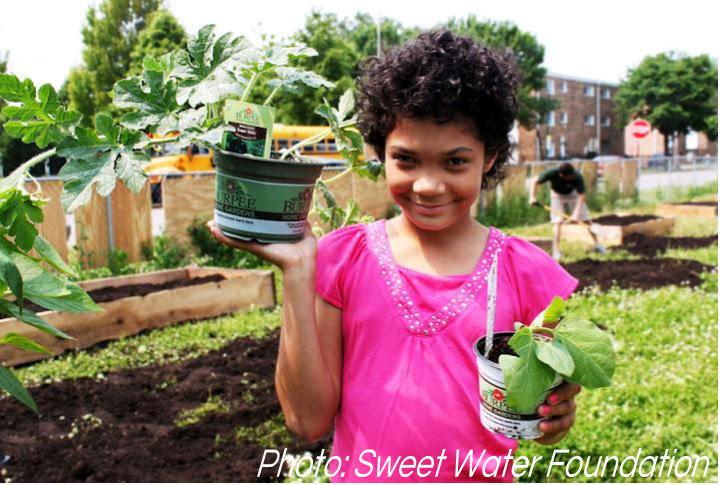 The Sweet Water Foundation is Praxia Partners' first Bridge Program partner. As we bridge the gap between theory and application, we also bridge the resource gap deserving startups often face through strategic support, including program-related investment, such as advisory services, capital, and loaned personnel.
Learn more about Sweet Water: