Every week, Praxia Partners shares important community-building news. Check out what we we've been reading this week.
Fair and affordable housing
Al Jazeera America maps opportunity housing.
The Annie E. Casey Foundation shares lessons from New Orleans as a neighborhood transitions from public housing to a mixed-income community in the wake of Hurricane Katrina.
Architects and designers are finding ingenious– and beautiful– ways to seamlessly integrate solar technology into their work. George Washington University's Solar Walk, installed on its Virginia Science and Technology Campus, is just the latest example. We are enthusiastic about the possibility of clean, affordable renewable energy technology being integrated into housing– after all, renewables are earth-friendly and  budget-friendly. (Architect Magazine)
Innovative finance and sustainable economic development
The Mortgage Finance Working Group (on the Center for American Progress site) backs Market Access Funds. They say that the Funds would "make funds available on a competitive basis to research, pilot, and evaluate innovative programs to expand access to and address gaps in housing finance" by including private-sector investment. What do you think?
Community Renewable Energy shares one of the best ways to boost nonprofits: help them invest in solar power.
What if American companies invested in apprenticeships? American Progress writes:
"Apprenticeships are run by employers, employer associations, and labor-management organizations. The costs of apprenticeships are usually borne almost entirely by their sponsors, who pay for an apprentice's wages, all on-the-job training costs, and often much of the tuition for their classroom instruction. In the case of joint labor-management programs, both groups make significant investments[…] In exchange for this investment, employers receive a pipeline of skilled workers steeped in the culture of their firms and who exhibit strong loyalty to their sponsors. In a number of states, employers may also qualify for tax breaks or other subsidies. A number of federal workforce funding streams may also be applied toward the costs of an apprenticeship."
Inclusion and equality
The Gap announced it plans to raise its own minimum wage to $10/hour. This will not only pump more spending money into the economy (and its customer base), but, as Think Progress points out, better paid "employees tend to work harder and stay at their company longer after their wages increase."
Check out income inequality in the 50 most populous US cities. (Huffington Post)
Author Monique Morris is on a mission to debunk misinformation about African Americans. (Mother Jones)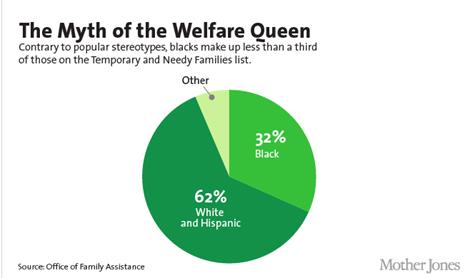 More than one 1 in 5 LGB adults aged 18-44 (21%), approximately 1.1 million, participated in the SNAP program through receipt of food stamps in the past year.
More than 1 in 8 same-sex couples (13%), approximately 84,000 couples, participated in SNAP in the last year.
Rates of food insecurity are higher for LGBT adults when compared to heterosexual adults across several national surveys, and across gender, age, racial/ethnic, and education level groups.
Environmental sustainability 
We at Praxia Partners and Community Renewable Energy has shared our enthusiasm for Power Africa previously–and this week, we read that the first Power Africa projects are on schedule to begin construction in Ghana, Ethiopia, Kenya, Liberia, Nigeria, and Tanzania this spring.
We told you last week about the Midwest's big gains in green careers— this week, we read about how energy efficiency standards are paying off. The Midwest is actually poised to have a drop in demand for electricity. As Rebecca Stanfield of the Natural Resources Defense Council's Midwest Region explained, "Energy efficiency is not a sideshow anymore." As solar and other clean technology becomes more and more efficient, renewables will take center stage. (Midwest Energy News via EnergyWire)
Granville, Ohio– home to the Solar Farm Co-op— recently hosted a two-day sustainable food production conference. From the Cleveland Plain Dealer article: "More than 1,000 farmers, shop owners, consumers, chefs and university educators confronted food issues relating to job losses, fracking, government policy, creativity and health."

What do you think was the most important community development story this week? Share your insights and thoughts below or by email.
For news about solar power and sustainability, visit Community Renewable Energy's blog.