What if a nation's health were measured by more than just GDP? We're pretty intrigued by the Social Progress Index recently launched at the Skoll World Forum. It uses 52 indicators in the areas of basic human needs, foundations of well-being and opportunity to measure how well a country is providing for the social and environmental needs of their citizens.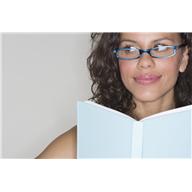 Keep reading after the jump for more pieces that caught our interest this week. The topics range from Ohio eggs, to global CO2, and from urban planning, to new ways to measure and implement social innovation- but they all relate to sustainable community development and finding new ways to solve old and new problems!  Enjoy our Friday round-up of some of the things we've been reading, watching, and paying attention to this week.
In the News
Research, Analysis and other Fun Stuff
Want even more renewable energy specific news? Check out the Community Renewable Energy  blog to see what they've been digging this week as well!