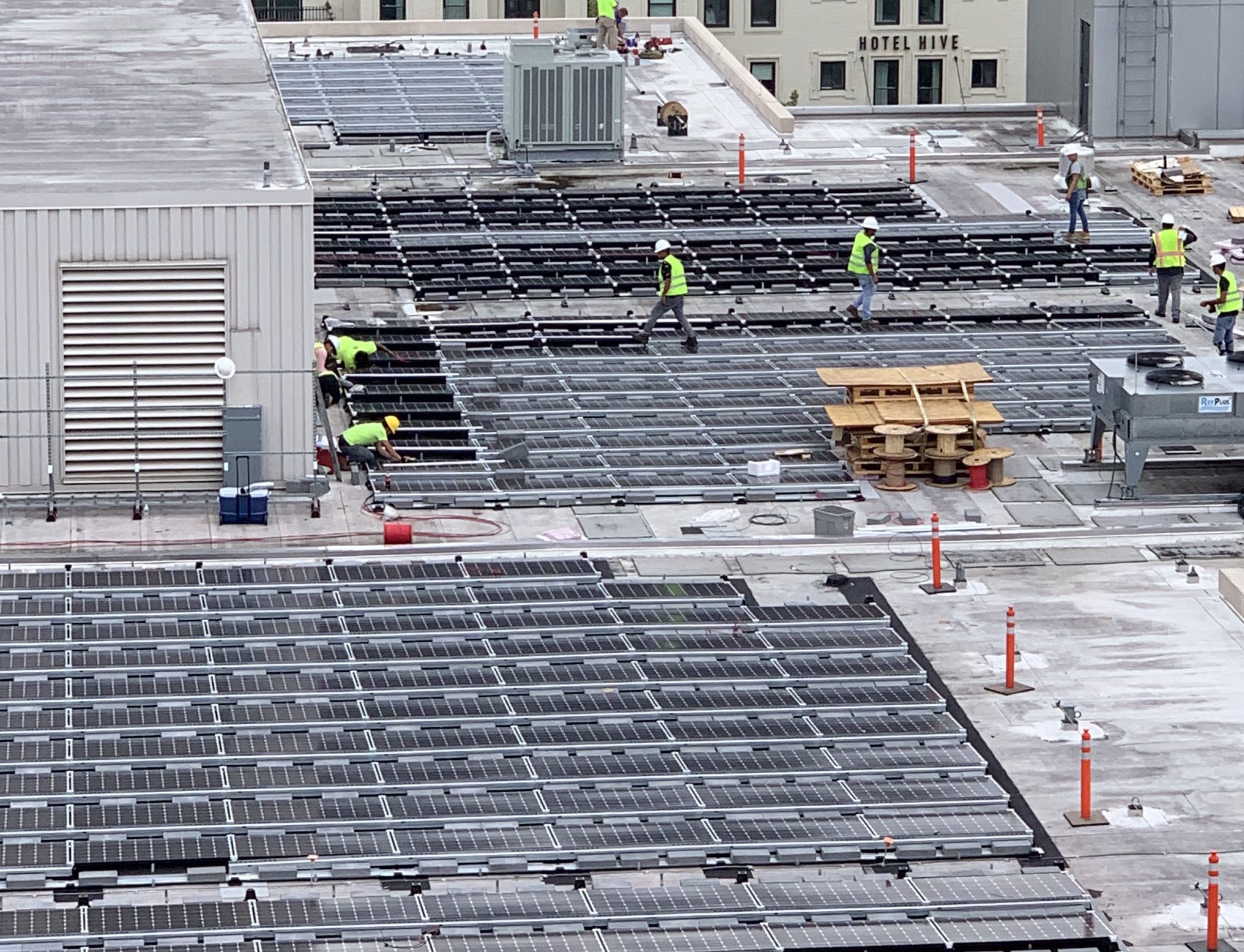 Last week, Ohio University released exciting research regarding the workforce potential that utility-scale solar development has across the state of Ohio. An aggressive approach to developing 7.5 GW of solar in Ohio could yield 54,000 construction jobs and 600 operations and maintenance jobs. But as the City of Columbus pushes forward with renewable energy aggregation this November, much remains to be decided around how a solar-trained workforce might be expanded across the state and here in Columbus — and most importantly — who has access to those jobs.
Community Renewable Energy is an approved vendor in the Illinois Solar For All program, a statewide program that strongly aligns with our mission to save non-profits, affordable housing developments and income-eligible communities money by transitioning to renewable energy. Part of Illinois Solar For All's program includes an effective workforce development strategy to ensure access to renewable energy jobs can be realized across all income groups. This two-step policy tool as described below could be modified here in Central Ohio as part of our workforce engagement plan.
Illinois has established three categories of workforce development programs statewide, including:

Solar Training Pipeline Program: a program that provides focused installer training in underserved communities, including for returning citizens, foster care alumni, and veterans (and includes a Solar Contractor accelerator for women-/minority and veteran-owned businesses).
Craft Apprenticeship Program: This program provides apprenticeship programs across the state, training at community colleges, and high-school pre-apprenticeship trainings in underserved Illinois communities.
The Multicultural Jobs Programs: Workforce development programs integrated into economic development initiatives.

Once a trainee graduates from one of the three programs listed above (or a fourth qualifying program) they are eligible to work on a range of projects receiving incentives from the Illinois Solar For All program. In turn, vendors receiving these public incentives are required to hire graduates of these programs at increasing rates: 10% of all hours in Year 1 of program participation, 20% of all hours in Year 2, and 33% of all hours in year 3 and beyond. This increasing criteria ensures both a pipeline of opportunities for graduates of these programs and ensures that workforce development participants have access to the employment opportunities created by the public program. (You can read full program details here).
The transition to the clean energy economy will create good-paying jobs for many across Ohio. However, it takes deliberate policy-making to ensure that all Ohioans have access to these careers. The Illinois Solar For All program can provide a helpful roadmap for Ohio.