Praxia Partners has long sought to bridge the gap between theories on social justice, public policy, and economic development and their practical application. We recently spoke with Central Ohio nonprofits at a more granular level on how the IRA provides tools that can be used within communities to address environmental justice, climate challenges, economic development, and wealth disparity.
The act was made law on August 16 and immediately provided extensions and expansions to existing programs and tax credits. Over the new year, guidance for new programs and policies will be issued, among changes to Medicare and Medicaid. Through the IRA, the potential for equitable community benefits has expanded for nonprofit organizations. 
We're focused on distributed, renewable energy because it's the one that can be delivered most effectively to mission-driven nonprofits, low-income and impacted communities, and affordable housing; projects all focused on addressing environmental justice disparity. One of the foremost incentives in the IRA is the expanded tiered investment tax credit for solar and other renewable energy investments.  The most critical aspect of the expanded tax credits is that, in most cases, they will operate without a cap (the upward limit of how much can be utilized over the next ten years). To meet reconciliation requirements, Congress has made assumptions about how much it will use. We know communities can vastly outperform those assumptions with low-cost power.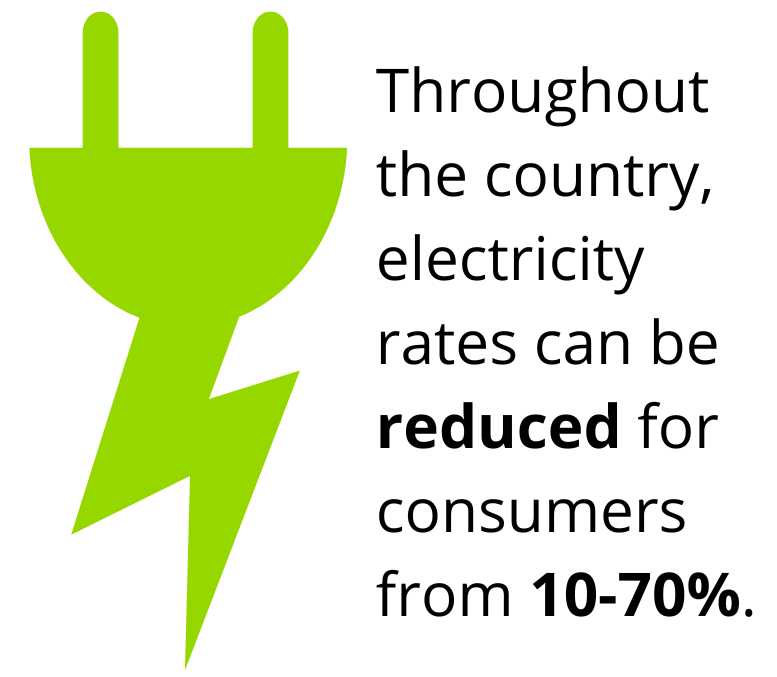 There have been more than 50 discordant energy policies at state and local levels, sometimes in direct contradiction to federal initiatives. The IRA crosscuts these contradictions with actionable tools in the many states with no discernable renewable energy policy and is additive in the states that do have proactive policies in place. The IRA's impact is dramatic.
Significant incentives are available for capital investment projects built with prevailing wages and include the associated apprenticeship milestones that must be met. Coupled with targeted (and equitable) hiring practices and job training, the neighborhood impact can be powerful.
In a recent presentation to the Haas Othering and Belonging Institute at UC Berkeley (read more here), Praxia Partners looked at Cleveland as an example in Ohio to examine the social and health costs of unemployment and poverty. Cleveland's unemployment rate is 5.4% and Ohio (statewide) deployed 35,000 MW of solar. Deploying 100 MW of equitable solar in Cleveland can lead to:

(Modeled from an assessment of ESG Impact of CRE's Impact Solar Initiative. Economic impact based on assessments by Ohio University Voinovich School of Public Policy. Health benefits based on assessments by US EPA's Co-Benefits Risk Assessment.)
This model is easily substituted for other older cities— Detroit, Louisville, Pittsburgh, Baltimore, or others —with large numbers of low and moderate-income households with little access to credit that enables them to upgrade housing for energy efficiency. Renewable energy is being delivered at a lower cost to the end user than what is being provided by the existing fossil fuel system. The market size for renewable energy at this price level is the same as the market for power, which is arguably more significant than the example, and true in every region of the country.
Another program from the IRA focuses on energy efficiency rebates for low and moderate-income homeowners. Here we have found that— at a neighborhood level —the energy improvements impact climate, family wealth, financial stability, and job growth. These are powerful impacts when executed intentionally and passionately holding true to the initiative.
The IRA does not have the depth of the Green New Deal or even the Build Back Better Plan.  However, it can be aggressively implemented in an intentional and targeted manner to create wealth, create long-term living wage jobs, and improve mobility into these jobs throughout the country while addressing climate change. Execution of this promise resides in large part on the ability of communities around the country to mobilize and implement, census tract by census tract. Its most significant promise is to establish a common narrative of collective action with positive, tangible results at neighborhood and household levels.
We're excited about the possibilities this program will bring and make available to nonprofits and communities. Stay with us as we continue to invest in our neighborhoods.