The partners developing Thurgood Marshall Senior Apartments in Toledo —Lucas Metropolitan Housing, Area Office on Aging of Northwestern Ohio, NeighborWorks Toledo, and Community Building Partners— are working with architecture firm Moody Nolan to rehab the historic, century-old structure and add a new annex on as well. Here's a proposal of how this could look, subject to feedback from the community and the City of Toledo. Our collaboration with the North End neighborhood is important to our mission of being a good neighbor and steward of this historic building.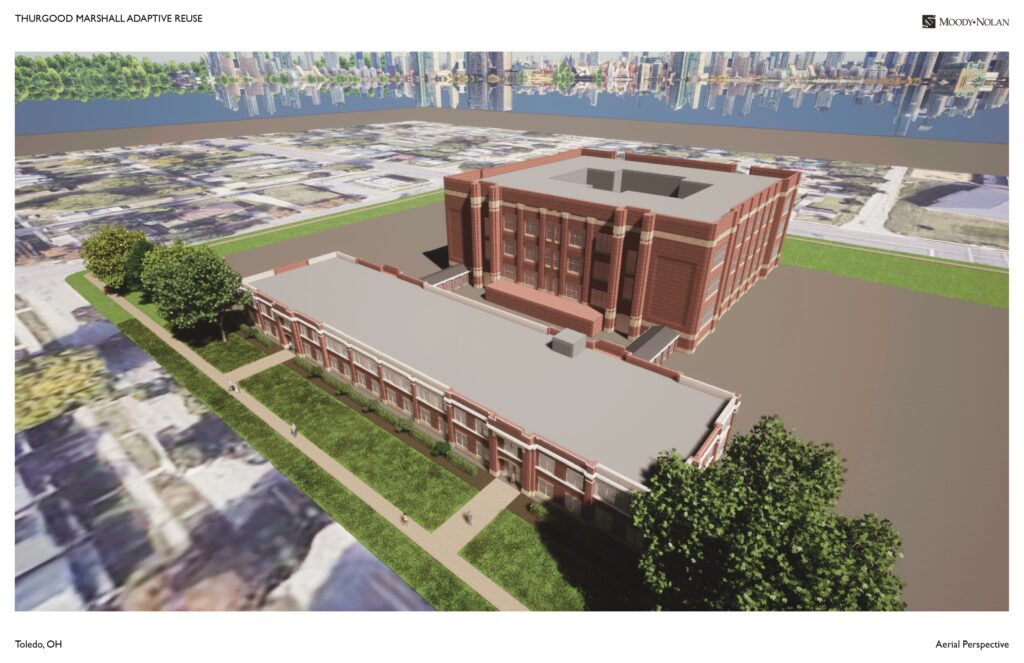 This view shows the entire Thurgood Marshall site, looking from the southeast. The main building is in the background, while the new annex is the low building in the foreground.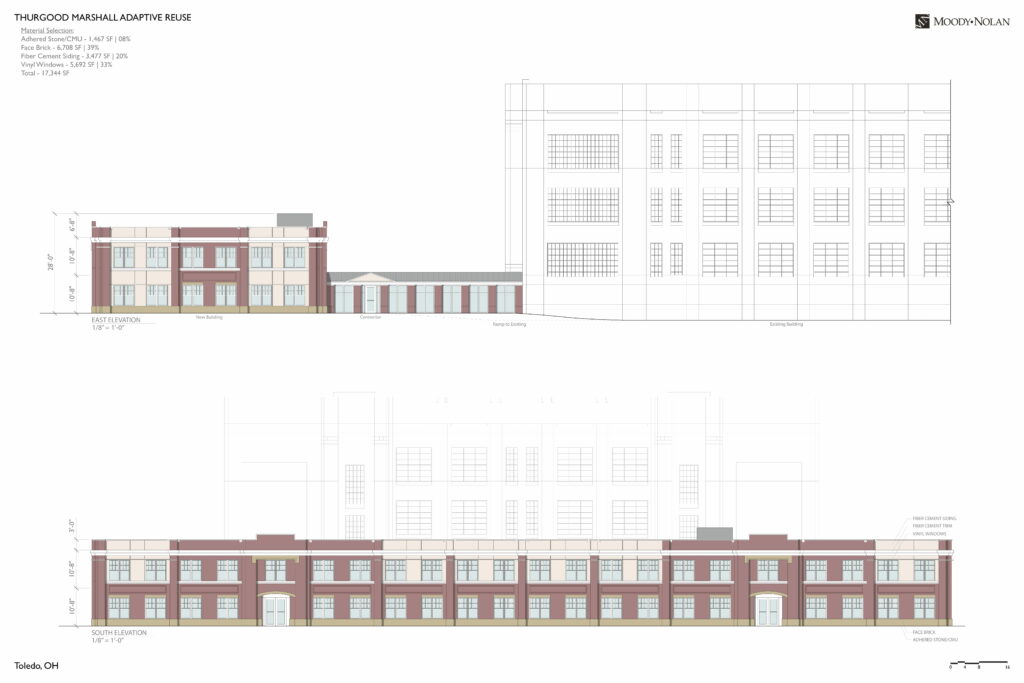 This elevation shows the relationship between the original building and the proposed new annex.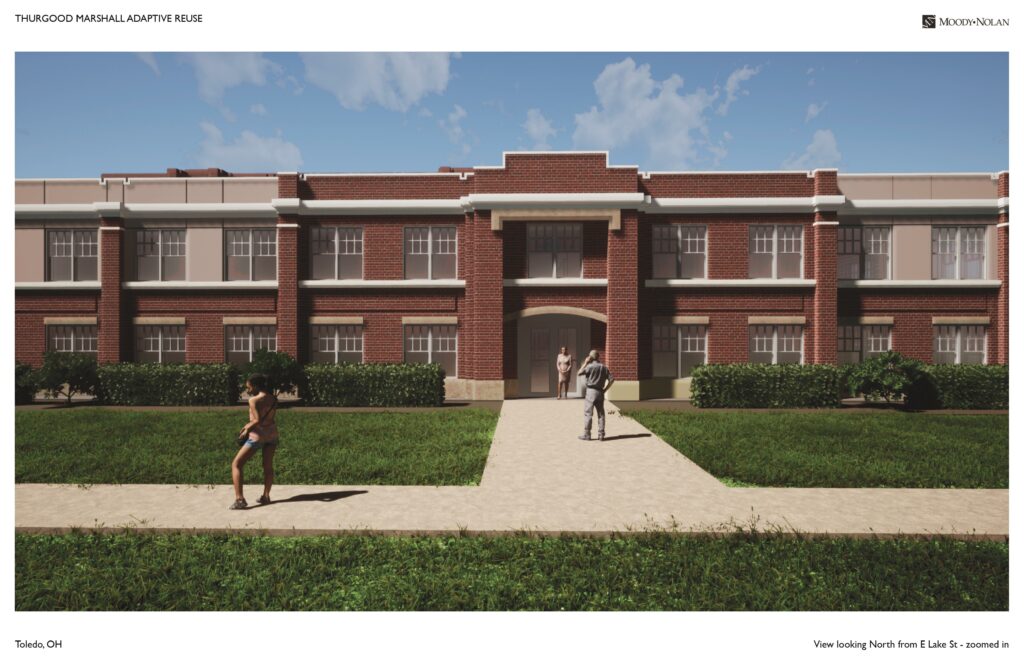 The new annex would be completely modern but have architectural detail that harmonized with the historic architecture of the original building.
The proposed annex is designed to be human-scaled and be respectful of the other buildings in the neighborhood, most of which are single-family homes.