Community Building Partners is proud of the work we've done to bring the historic Potter-Davis Building back to life. Situated on historic Wheeling Avenue in Cambridge, Ohio, the Potter-Davis Building was originally built as a department store in the early 20th Century. But as retail tastes changed, it had sat mostly vacant since the 1980s. In 2016, Community Building Partners saw an opportunity to revitalize it.  The local Area Agency on Aging, Region 9 (AAA9) badly need new office space; they had to divide their staff between three separate buildings, and were still out of room to expand as the population of their area aged. Since it was part of the Wheeling Avenue Historic District, we could use state and federal historic preservation tax credits to renovate Potter-Davis as offices for AAA9, which would allow them to consolidate their staff, provide them room to expand, and enhance downtown Cambridge as well.
Besides Community Building Partners and AAA9, this project brought together the resources of City of Cambridge, the Cambridge-Guernsey County Community Investment Corporation (the local port authority), the Ohio State Historic Preservation Office, the National Park Service, JobsOhio, and WesBanco (which made the construction and permanent loans, and which also invested in the tax credits).
The National Park Service recently gave us the final approval of the rehab work done on the building, and so we thought we'd share with you some before and after images of the building to emphasize what a dramatic turnaround it underwent.
Front façade
Before: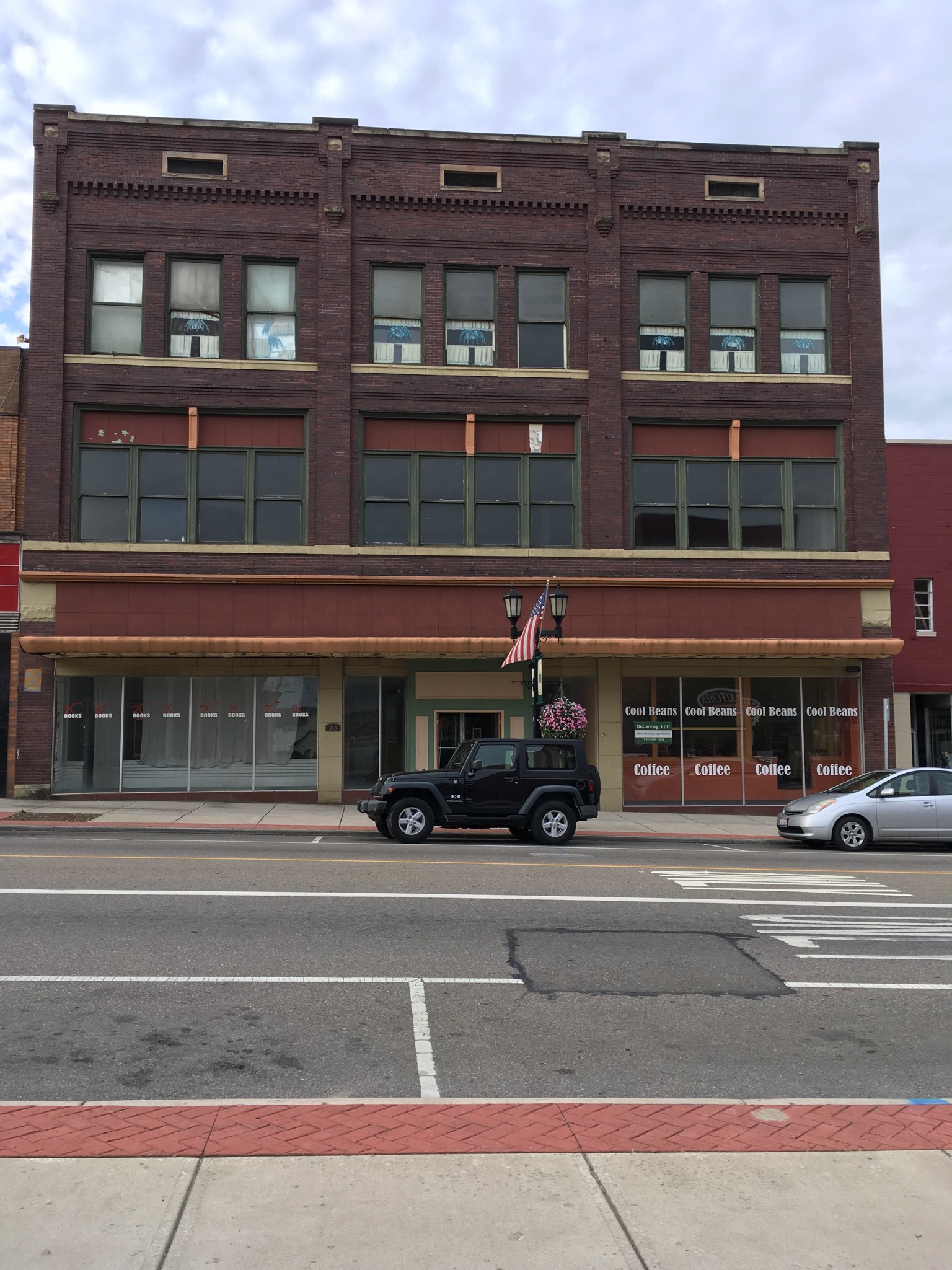 After: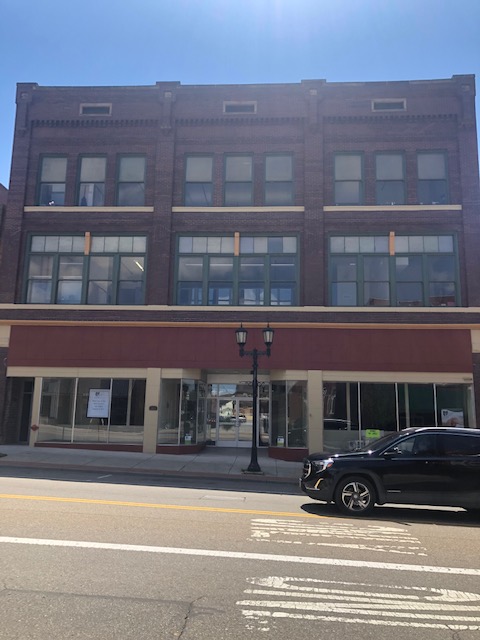 First floor
Before:
After: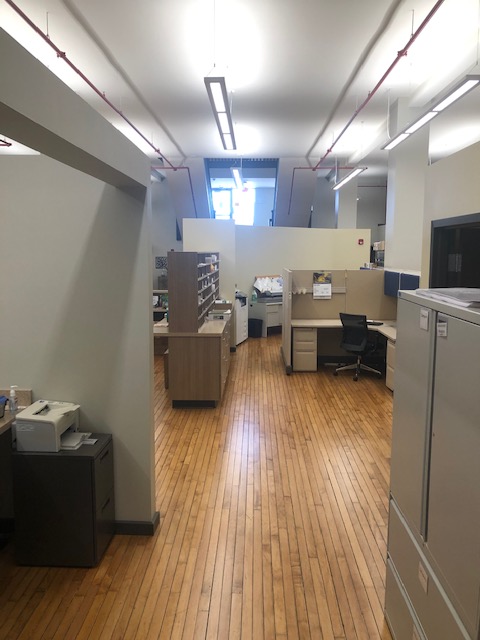 Staircase to mezzanine
Before: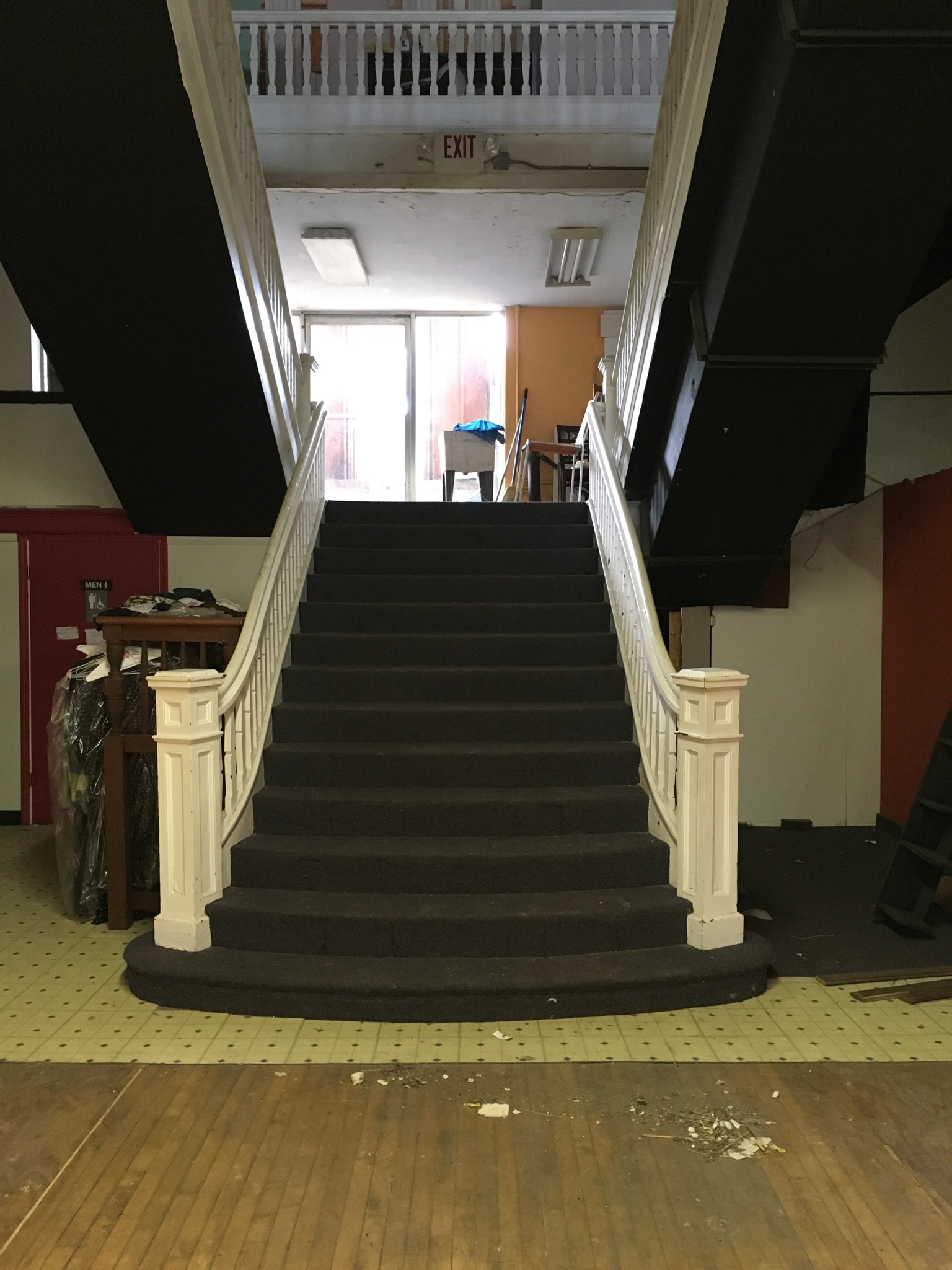 After: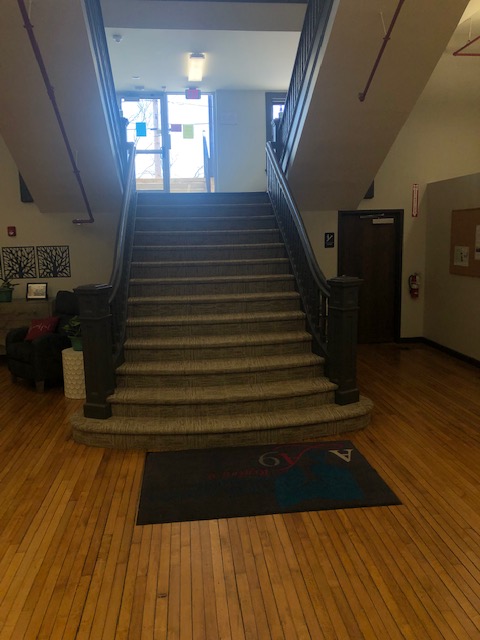 Second floor
Before: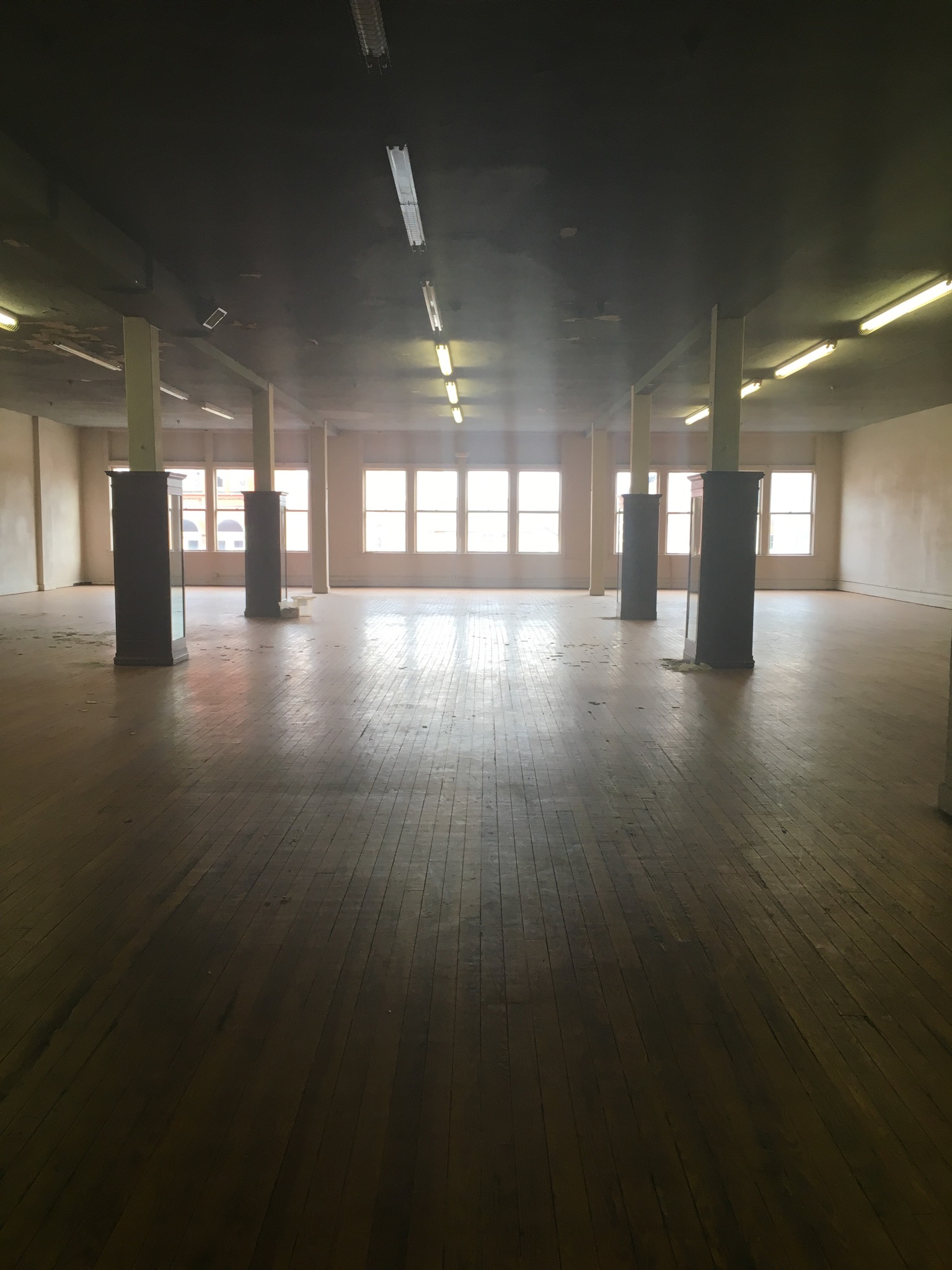 After (note the paint removed from the upper windows!):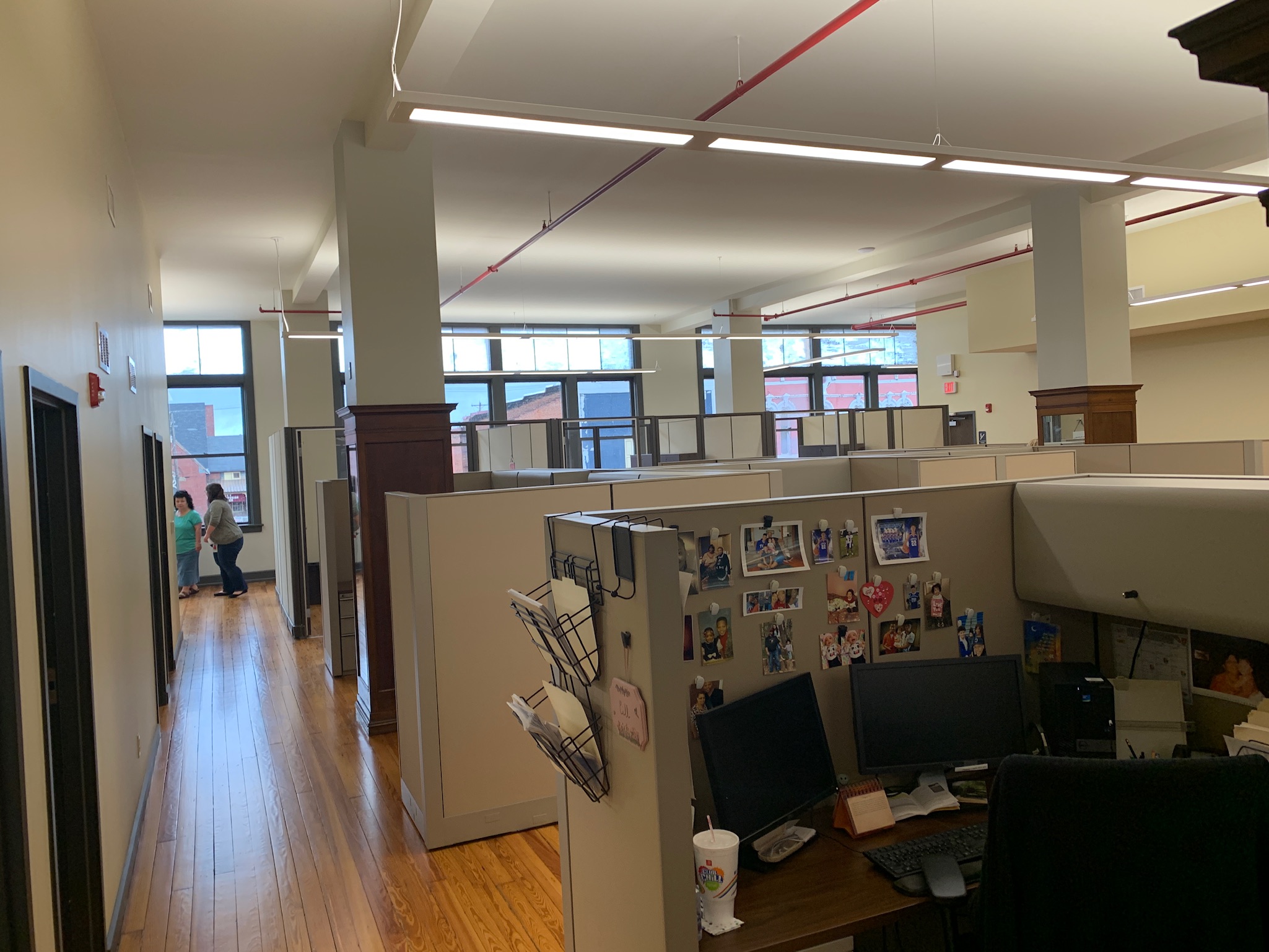 Staircase to third floor
Before: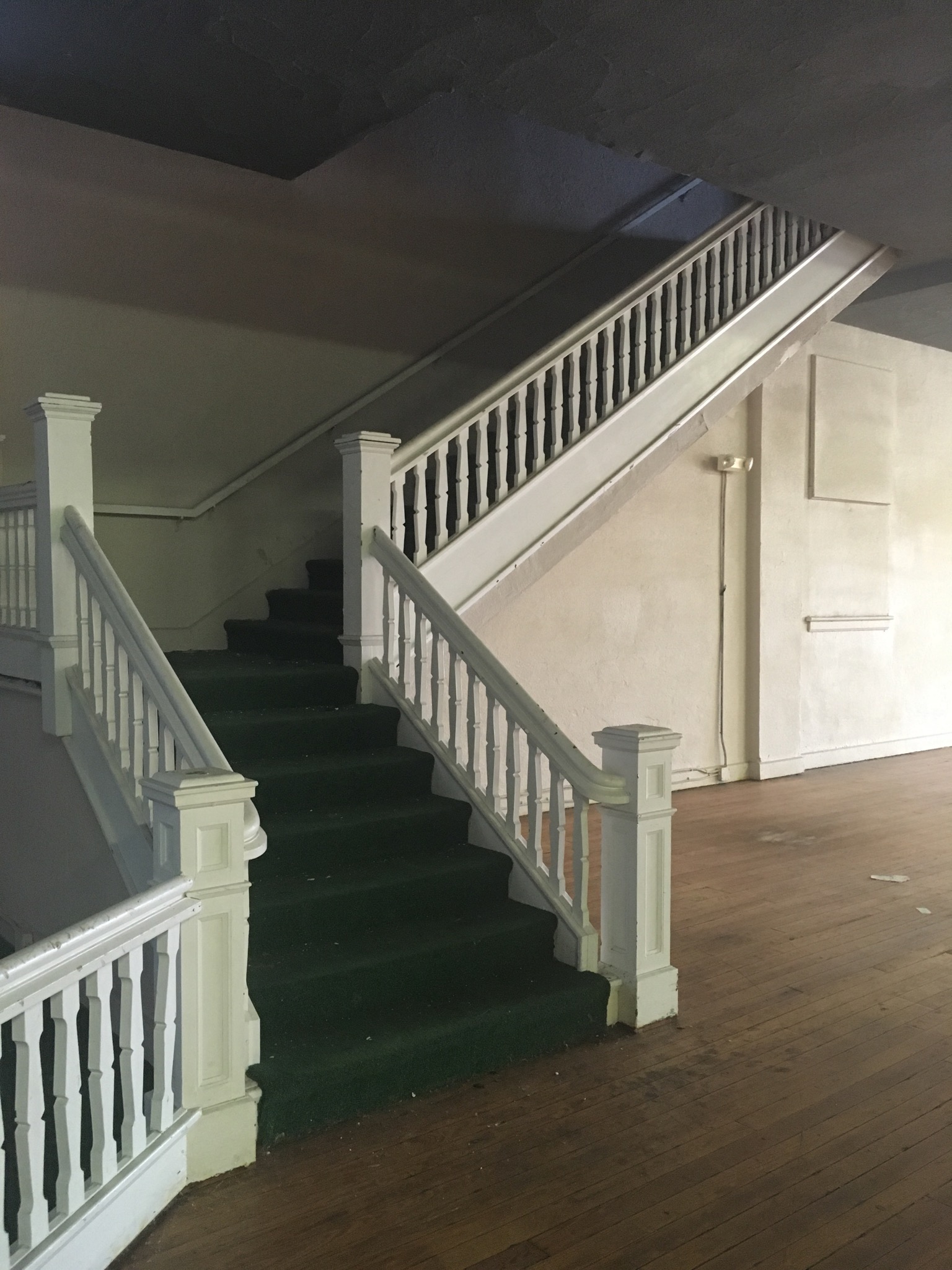 After: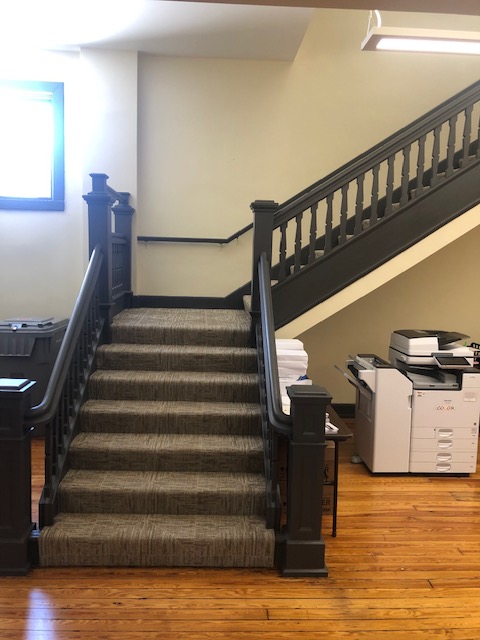 More pictures of the renovated building!
The mirrors on these pillars are left over from the building's original life as a department store.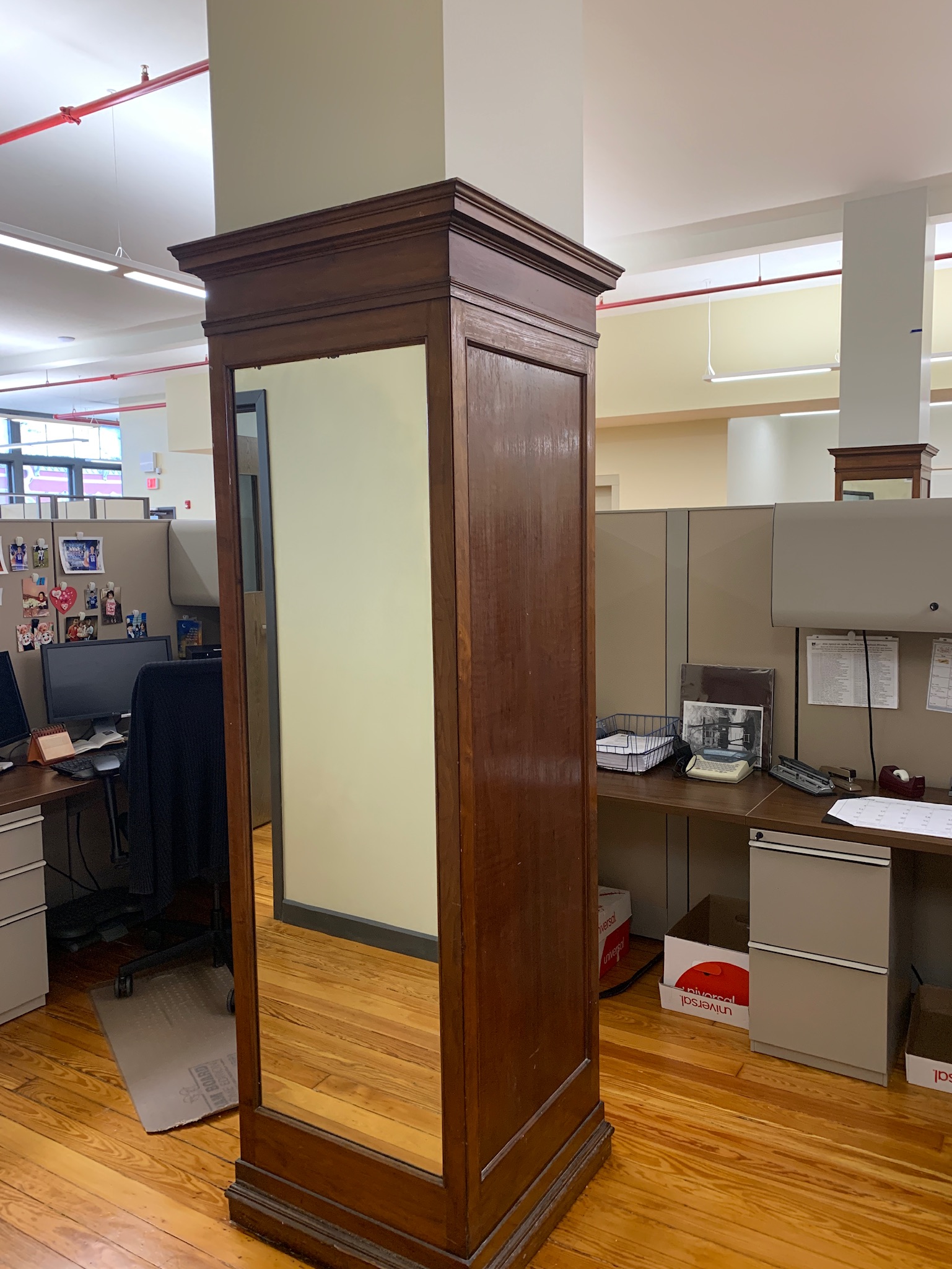 AAA9 has plenty of room to spread out in their new home, including private offices.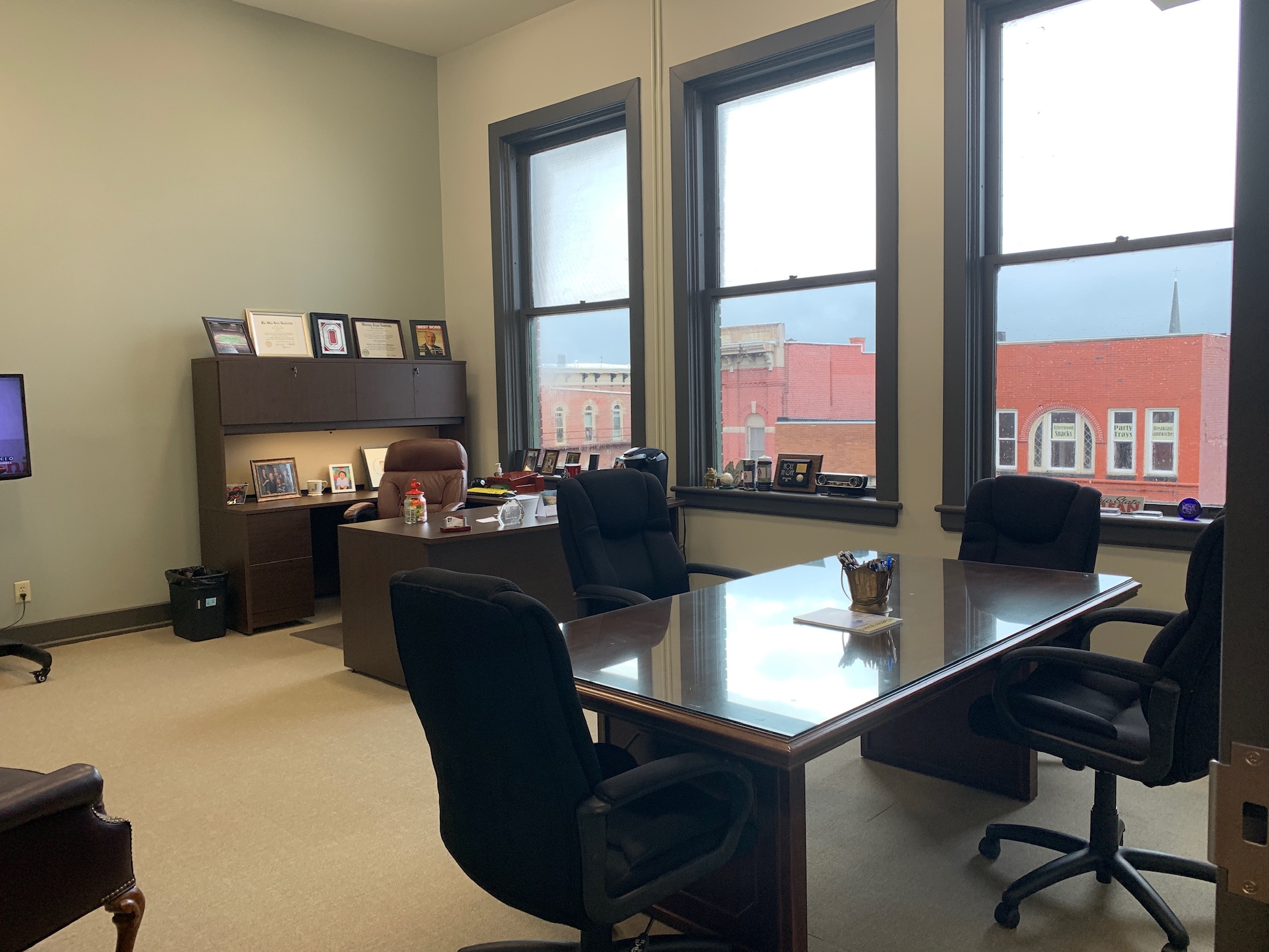 The front of the first floor has a pair of conference rooms that can be joined together for event space. The clerestory windows above the interior walls allow light to travel deep into the building and preserve the building's open, airy feeling.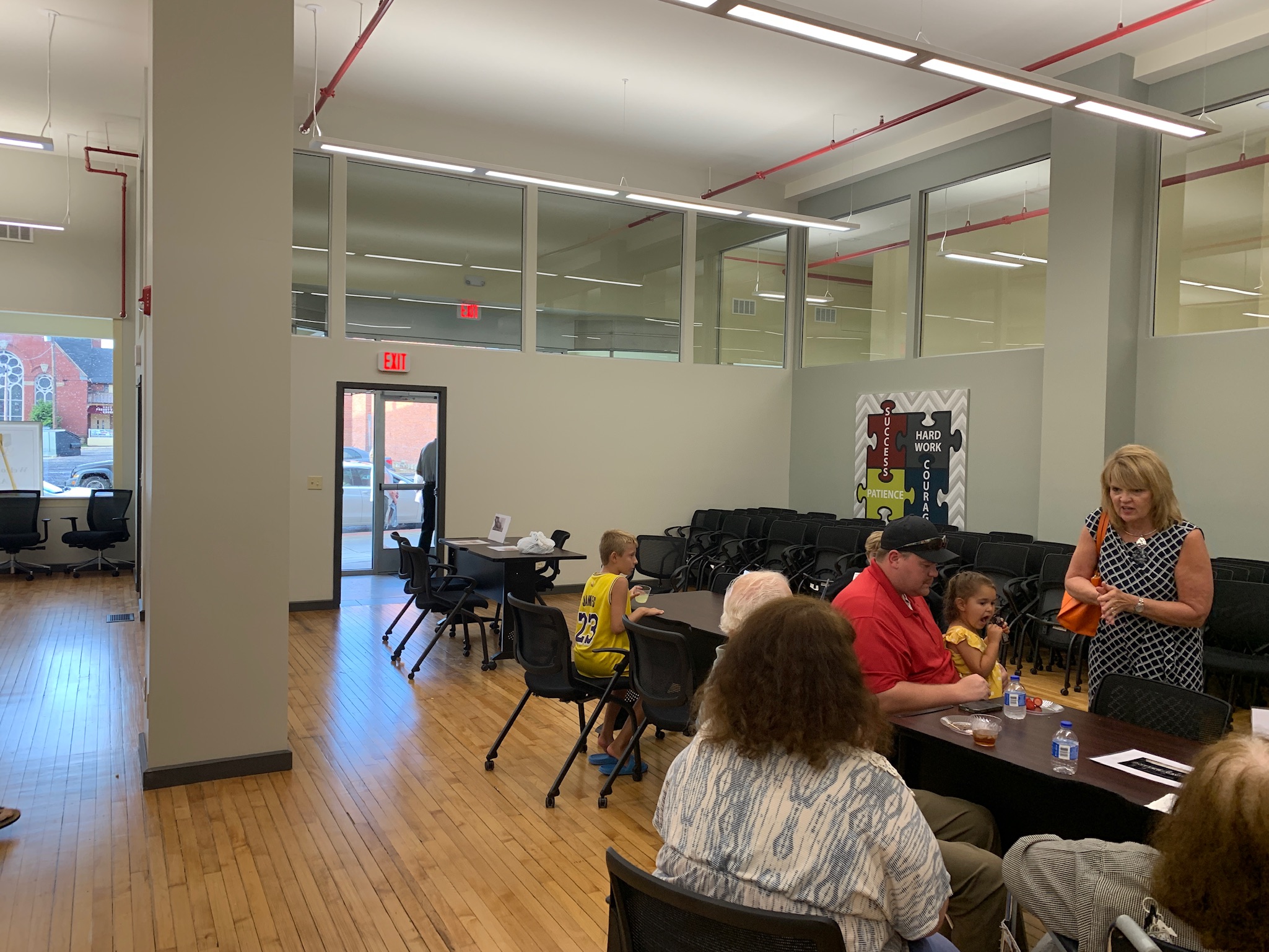 Lots of happy people enjoying the building's dedication.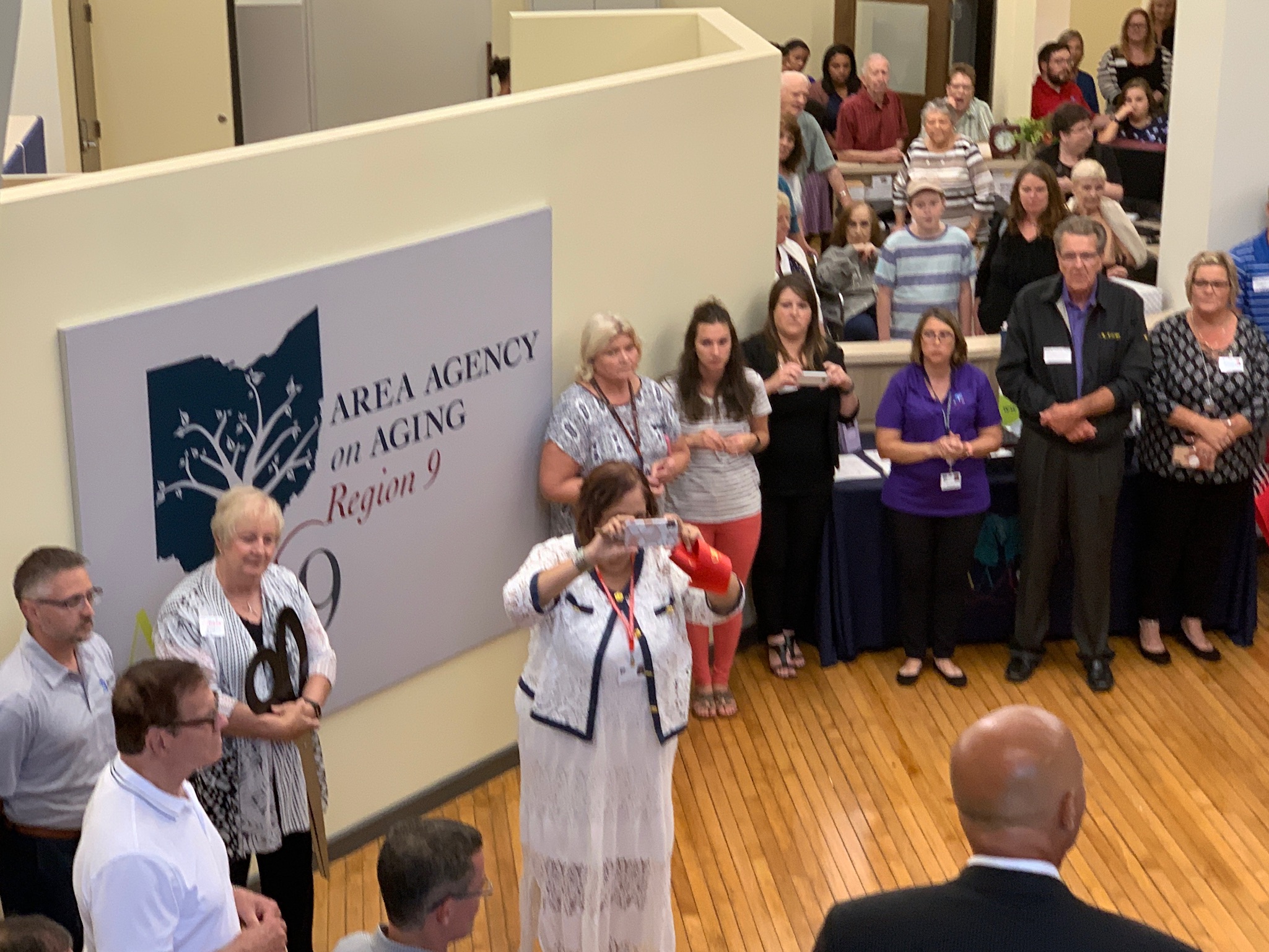 The Potter-Davis Building is a prime example of how Community Building Partners creatively support non-profits' missions. And if your organization is interested in our help to turn your local eyesore into an resource, drop us a line.