The Appalachian Regional Commission (ARC) announced this week a $150,000 grant to our partners at Buckeye Hills Regional Council (BHRC) for the work we've partnered on to help Ohio University develop a plan for The Ridges on their campus.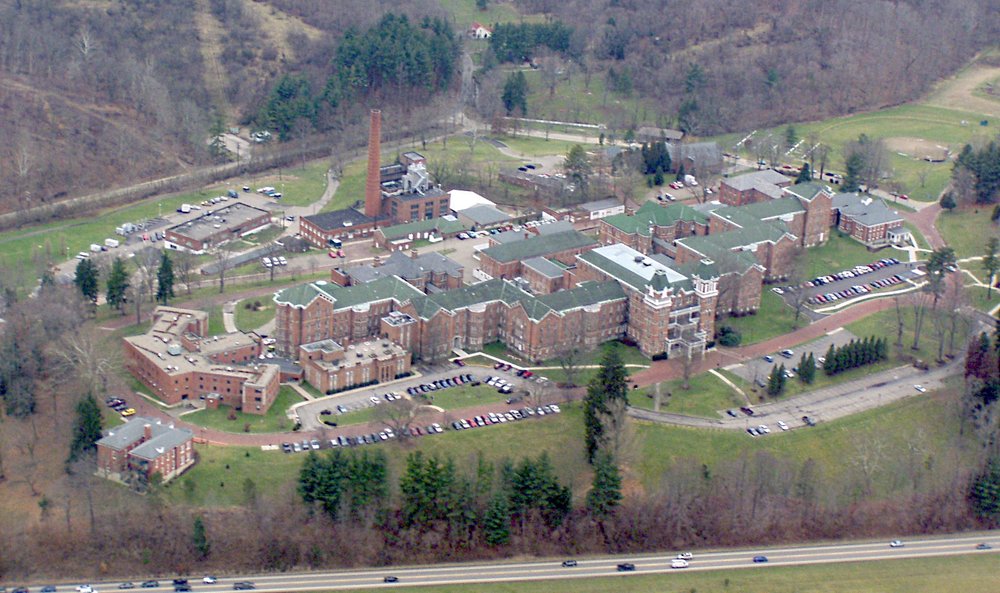 This grant to BHRC will fund the development of an Economic Feasibility Development Strategy Master Plan to help create a plan to establish The Ridges as a destination that will spur economic activity in Athens, Ohio.
BHRC put together a full description of this exciting news in a press release, which you can read more about here. 
During a visit to Southeast Ohio on April 13, Appalachian Regional Commission (ARC) Federal Co-Chair Gayle Manchin announced a $150,000 grant to Buckeye Hills Regional Council (BHRC) for The Ridges — Economic Feasibility Development Strategy Master Plan project, which will create a plan to establish The Ridges as a destination that will spur economic activity in Athens, Ohio.

The former Athens Asylum, currently under the ownership and control of Ohio University and now known as The Ridges, includes 730 acres of land and over 700,000 square feet of buildings. Partially occupied, it currently hosts important University and community functions. The University has indicated it has made use of as much property as it wishes to use for its academic purposes and is willing to permit community and economic development of the site.

As a council of governments and local development district for Southeast Ohio, BHRC has expertise in both developing and prioritizing state and federal investments on a regional level and delivering these projects at the local level. For this project, BHRC will partner with Columbus-based Community Building Partners, which delivers decades of experience in harnessing private investments and local, state, and federal incentives to benefit communities.

The resulting financial and economic feasibility plan for The Ridges is expected to illustrate how to adaptively reuse existing asylum buildings, preserve pristine natural areas for the community's use, and develop portions of the site in a manner that will generate the resources to support those uses, complementing the University's uses and adding to the community's attractiveness.

"Preserving and investing in Appalachia's natural and historical assets, like The Ridges at Ohio University, is a key priority for ARC," said ARC Federal Co-Chair Gayle Manchin. "The Ridges is a unique and remarkable complex, and we believe that helping it reach its full potential will result in tremendous economic impact for not just Athens, but the entire Southeast Ohio region. We're pleased to support this redevelopment plan, and look forward to seeing the outcome of this project."

"We are grateful to the Appalachian Regional Commission and the Buckeye Hills Regional Council for their partnership in helping us to identify a financially viable strategy to enable the rehabilitation and reuse of The Ridges," Ohio University President Hugh Sherman said. "We look forward to a collaborative process with the goal of developing a plan for the Ridges that will benefit Ohio University, the Athens Community, and the Appalachian Region as a whole."

"Collaboration is a core value of Buckeye Hills Regional Council. Working with Community Building Partners and Ohio University, this project builds upon significant work by The Ridges Advisory Committee and those who have worked with the University in recent years," said BHRC Executive Director Misty Crosby. "We recognize that The Ridges complex is a remarkable asset. The ultimate goal of this project is to preserve and redevelop The Ridges in a way that brings lasting benefit to the Athens community, Ohio University, and the surrounding region."

"The Ridges represents the full array of natural, cultural, and architectural heritage that enriches all of the Appalachian region," said Community Building Partners CEO Joe Recchie. "As a catalytic investment for all of Appalachia, each element in the plan is replicable in other parts of the region, with careful collaboration and inventive stewardship.  This important grant helps us develop metrics in order to inspire partners in equitable development throughout the region."