SERVICE-ENRICHED AFFORDABLE SENIOR HOUSING
Often, seniors with modest incomes have to choose between three insufficient options: struggle with assisted living bills, navigate supportive services on their own, or rely on a loved one for caregiving.
Praxia Partners sees the need to provide older community members with better housing choices.
The number one desire every senior wishes for is to be able to live independently, avoid institutionalization, and not be a burden on their family. They want to be able to age and maintain their lives with dignity.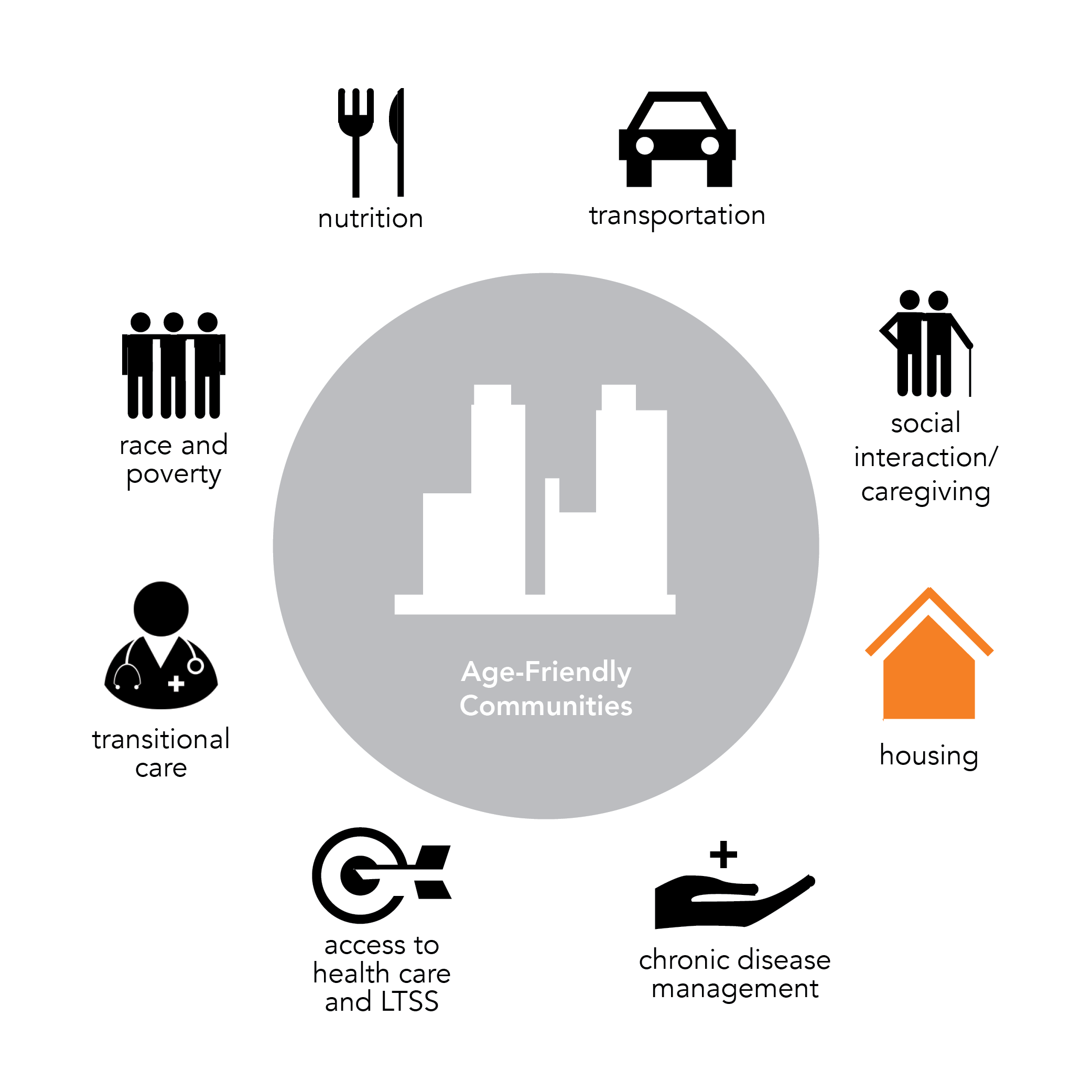 One of the things we noticed was that caregivers—oftentimes, the daughters of elderly seniors— were themselves suffering from health failure faster than the seniors they were helping. When you think about a nurturing person trying to help their parents and also perhaps raise children and meet the obligations of a job, you can see how they end up sleep-deprived and completely worn out, and as a result, suffer from illness.
Economic
The first objective is to get safe and secure housing at a high quality but at a sustainably low rental price.
Equitable
Service enrichment for seniors could not only enhance the lives of residents, but also the lives of their loved ones.
Sustaining
Wellness centers, visiting nurses, and transportation to appointments allow seniors to age in place. In order to navigate healthcare options, residents require access to supports, such as case managers from their area agencies on aging.
In the past, some facilities charged seniors so much for services that the federal government established prohibitions preventing their inclusion for properties financed by the US Department of Housing and Urban Development (HUD). The goal was to stop exploitation, but restrictions also stymied efforts to establish new ways of providing fair and affordable housing.
CASE MANAGERS
Having a case manager helping a senior along with a loved one also gives some relief to that caregiver.
RELEASING RESTRICTIONS
In collaboration with the Ohio Association of Area Agencies on Aging, we compared housing capabilities with the service provision capabilities under state law then crafted housing that avoided federal prohibitions, and met zoning and building code requirements.
PASSIONS AND HOBBIES
Residents need to be able to pursue their passions and hobbies in order to be intellectually stimulated and fulfilled.
RECREATIONAL FACILITIES
Residents need to be able to pursue their passions and hobbies in order to be intellectually stimulated and fulfilled.
BELONGING
Facilitating a sense of belonging is also paramount. Intergenerational activities expand the boundaries of a community, and large, communal spaces ensure that residents can easily host family and friends.
CONGREGATE MEAL SITE
Where residents enjoy daily, community lunches at no cost is perhaps the most important service, because it combines social interaction with nutritious meals.