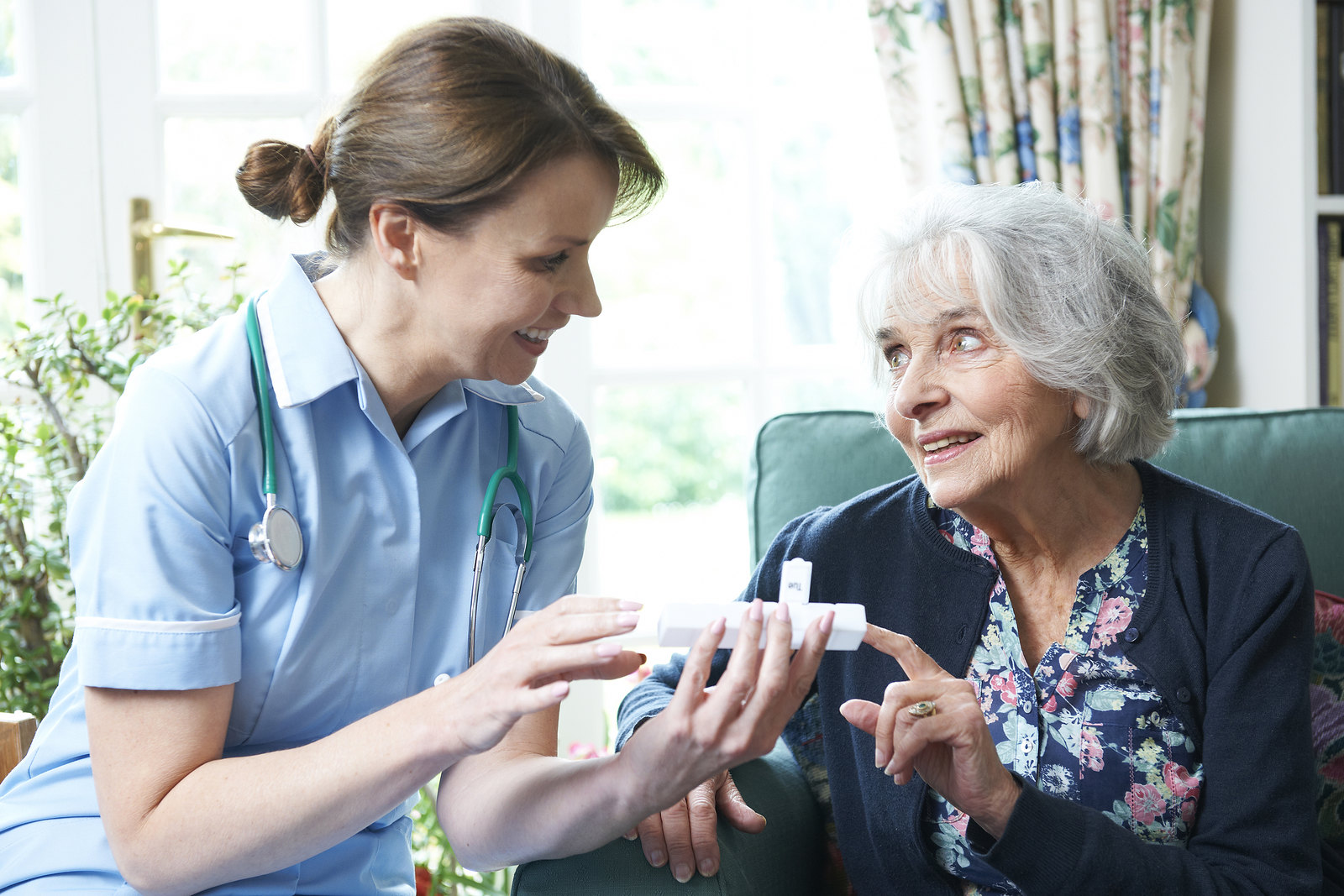 A home visit by a medical professional is one of the services that Buckeye Hills Regional Council can coordinate for tenants in the Direction Home Ohio Service Model.
This blog post is part four of four on our recent proposal for Buckeye Fields Senior Apartments. Read Part 1, Part 2, and Part 3.
The most exceptional part of our proposal for Buckeye Fields was the way the project was conceived: with services for the elderly in mind. Virtually all affordable housing is conceived as merely shelter, with services for the tenants as an afterthought. But Buckeye Hills Support Services (BHSS), the non-profit that will be the major owner and co-developer of the Buckeye Fields Senior Apartments, started from the other direction: what support services would be most helpful for the elderly, and how can we integrate those services into the project most effectively?
The Buckeye Hills supportive services plan begins with the Direction Home Ohio Service Model, a model created and utilized by Ohio's Area Agencies on Aging (AAAs). The Direction Home Ohio Service Model integrates services and resources to residents in affordable senior housing in a unique and proven concept for maximizing older Ohioans' ability to remain in their homes and live more healthy lifestyles. The Service Model provides residents with a person-centered holistic approach to better community living. 
The Direction Home Ohio Service Model includes, but is not limited to:
Nutrition services including home delivered meals; congregate meals, and Senior Farmers Market vouchers;

Transportation including non-emergency medical transportation for people of all abilities and transportation to prevent social isolation;

Social programming and caregiver support including recreational activities, respite support, and caregiver educational services;

Assistance with accessing information about Medicare, Medicaid, Social Security, employment, and other public and private health and income programs;

Access to long-term services and supports;

Chronic disease and chronic pain self-management programs;

Falls prevention assessment and programming; 

Assistance for residents transitioning between care settings as needed such as discharge from hospital to home. 
Buckeye Hills Regional Council (BHRC), a regional council of governments which houses the local AAA, will provide service coordination and connection to information and resources appropriate for our elderly residents.
An on-site senior services coordinator will help our residents get access to all the resources they need. A senior activities manager will make sure they stay active and engaged to ensure the seniors' best quality of life, and housekeeping services will be made available. Both service providers are funded through Washington County Job and Family Services' Medicaid-funded employment programs.  
When we start with the quality of life for our seniors in mind, we can build an affordable, high-quality community tailored to their needs. We're honored and excited to put these plans into action in Marietta.