As Community Building Partners and Buckeye Hills Regional Council continue to advance the Ridges Development Strategy, we wanted to highlight our master development team and the leaders who have been supporting this strategy. Over the past 18 months, Community Building Partners and Buckeye Hills Regional Council have collaborated with valuable stakeholders to develop an economically viable strategy to reactivate The Ridges. Read more about this project on our blog. BHRC is is an expert at both developing and prioritizing state and federal investments on a regional level and delivering these projects at the local level for local government members. Community Building Partners delivers decades of experience in harnessing private investments and local, state, and federal incentives to benefit the public purpose.
In 2022, Chasity Schmelzenbach was named Executive Director of Buckeye Hills  Regional Council. Prior to working with the council, Chasity was the Director of the Noble County Emergency Management Agency and the office of Homeland Security since October 1999. Schmelzenbach leads Buckeye Hills Regional Council in its capacity as the Local Development District for the Appalachian Regional Commission and the Ohio Governor's Office of Appalachia, the Southeast Ohio Aging & Disability Resource Center, and other roles. Chasity is a graduate of Ohio University with a Bachelor's Degree in Technical and Applied Studies and also holds a Master's Degree in Business Administration.
We are also glad to continue working with former BHRC executive director Misty Crosby in her new capacity at Ohio University's Voinovich School of  Leadership and Public Service as a Senior Executive in Residence for Local Government Services. In this role, she assists in supporting local governments, most notably those members of the Mayors Partnership for Progress; work to strengthen relationships with key partners and organizations, and intentionally seeks ways the Voinovich School can support the efforts of key partners and organizations.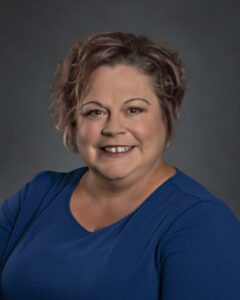 Community Building Partners is led by our CEO Joe Recchie, who has four decades of experience in community and economic development. He specializes in public-private initiatives designed to increase housing, educational, and employment opportunities for marginalized populations in metropolitan areas and to promote the dual goals of environmental stewardship and social equity. He has developed thousands of housing units and
As an attorney, development advisor, and builder/developer, he has supported non-profit faith-based and community-based organizations, real estate developers, contractors, cooperatives, and institutional corporate investors in leveraging extremely limited resources to develop housing, neighborhoods, commercial development, community facilities, and job training programs.