We are sad to share that we have lost a loved member of our Accord family. On February 10th, Linda Russell passed away. Linda has been a part of our family managing the Sharon Glyn community for over six years, and she is deeply missed by her colleagues, residents, and community.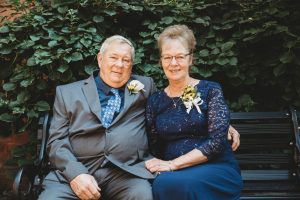 She is survived by her loving husband of 52 years, Earl Russell; children, Darby (Kim) Russell and Tamberly McKinney (also a member of our Accord Family); grandchildren, Trevon (Meghan) Fout, Kilee and Bryanna McKinney; siblings, Larry (Nelly) Reincheld and Rick Reincheld; and several nieces and nephews.
A private service was held for the family at the Johnson-Smith Funeral Home with a burial at Drumm's Lutheran Church Cemetery. To leave condolences, send flowers or plant a tree in memory of Linda you can visit www.funneralhome.com
If you are looking for ways to show your love to Linda's family, please visit www.funeralhome.com for opportunities to share memories and condolences. Linda's family has also suggested donating in her name to the Fairfield County Humane Society at 1721 Granville Pike, Lancaster, Ohio 43130. On behalf of our community, our Accord Family has had trees planted in Linda's name and donated to the Humane Society in her honor.
Linda will be deeply missed by the whole Praxia Partners community, especially our residents and colleagues at Sharon Glyn apartments. Please keep her family and her loved ones in your thoughts and prayers.