Our team at Community Renewable Energy is working hard to create more and more employment opportunities in the clean energy sector for our communities. Not just because we're in the business of deploying solar, but also because this is a 21st century industry that has long horizon for growth. In fact,  according to the US Bureau of Labor Statistics , two of the top 10 fastest growing occupations are clean energy jobs; solar installer and wind turbine service operator!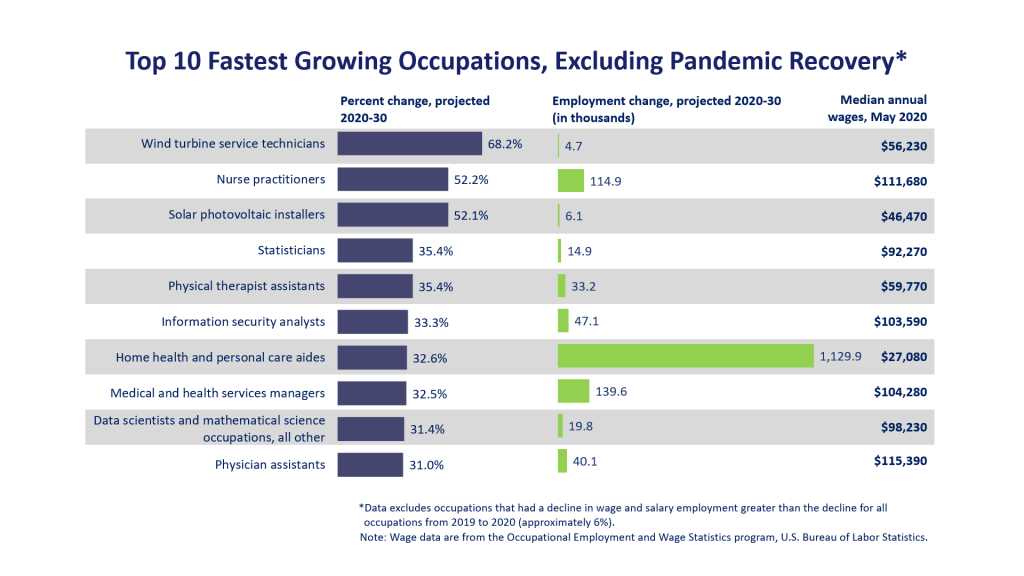 We hear questions pretty often about how to translate non energy skills and experience into clean energy jobs. Experience in construction easily translates into solar installation, and experience in accounting or sales or engineering have a place in the solar pipeline as well! But the Interstate Renewable Energy Council (IREC) put together a fantastic tool to figure out how to plug into the industry and what path might be best for you!
The map breaks the sector down between Manufacturing, System Design, Project Development, Installation & Operations, and then maps out from entry level all the way advanced. Click on the pathways below to get to their interactive map and find out what opportunities are out there! The "Veteran Jobs" tab even highlights the places where a military background provides excellent and translatable experience into the solar world.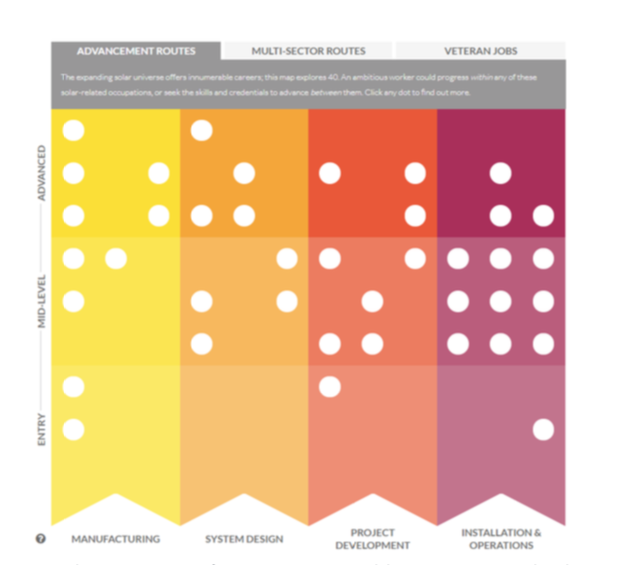 Interstate Renewable Energy Council Solar Career Map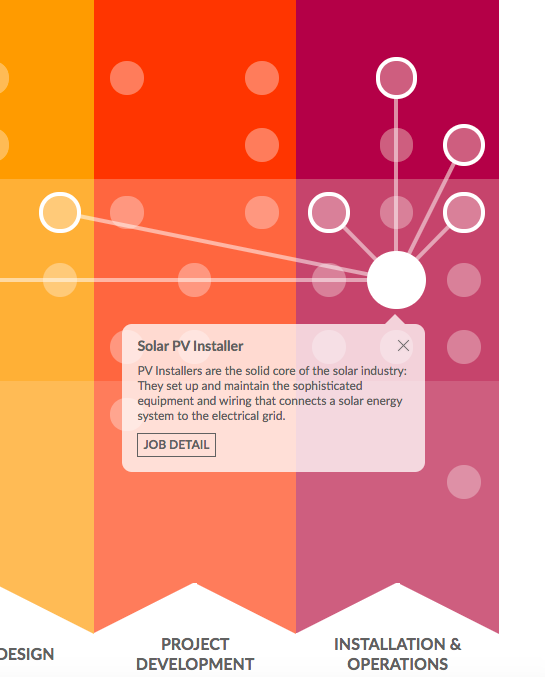 If you click on each job, it will map out a path of where that job could take you. The interactive site can also show you what training might be necessary, how to advance through the sectors and even median incomes or general job descriptions.
You can find other clean energy versions including, Green Buildings, Climate Control (HVAC) on IREC's website. And additional maps for Wind, Bioenergy, hydrogen and fuel cells on the U.S. Department of Energy's site!