Our CEO, Joe Recchie, presented at The American Society of Aging conference in New Orleans this week about the successful capacity building model the Community Building Partners team has been implementing with nonprofit partners to help develop affordable housing throughout Ohio.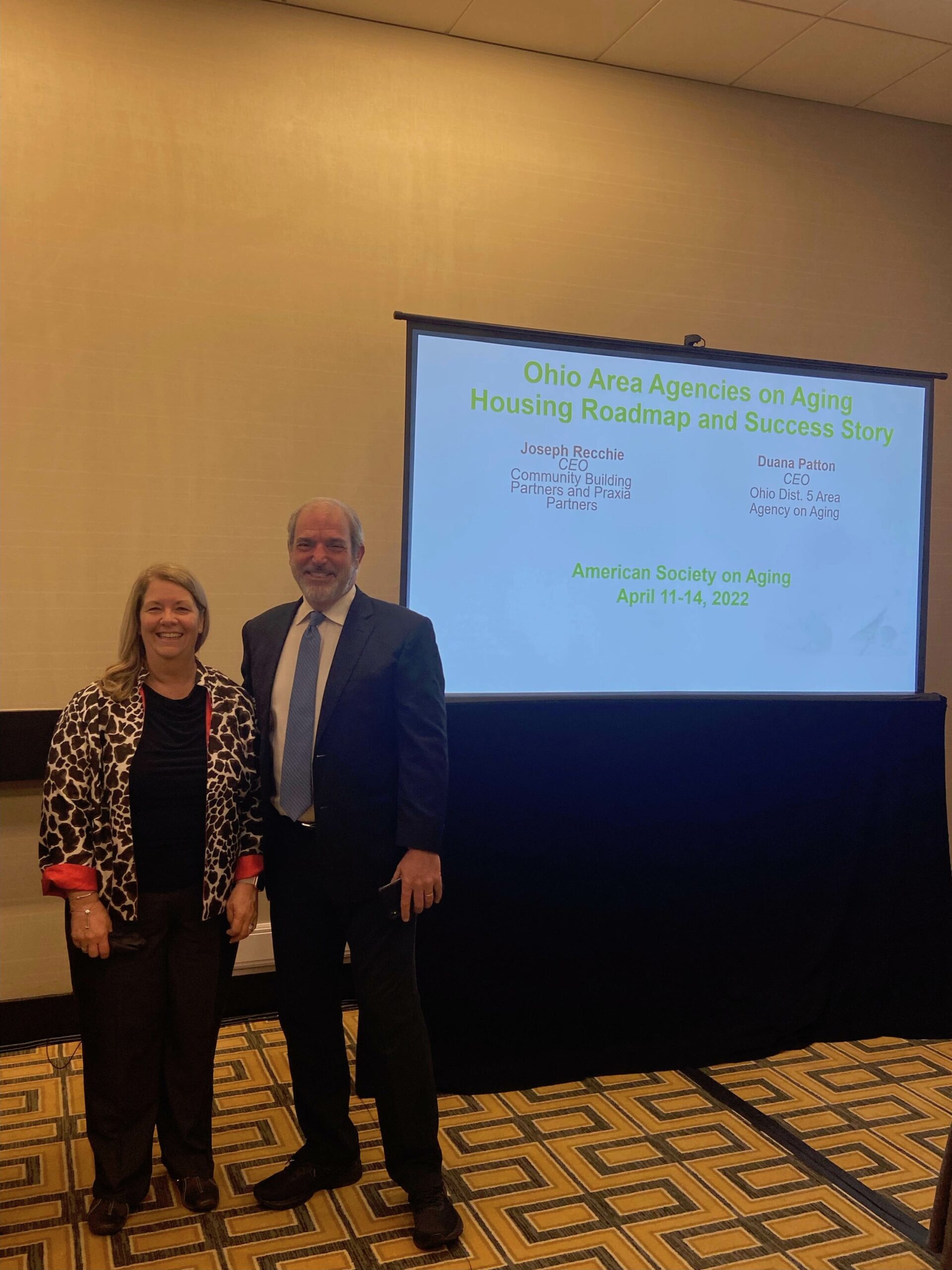 With presenting and development partner Duana Patton, the CEO of the Ohio District 5 Area Agency, inc (AAA), the teams have been developing affordable senior housing within the District 5 territory. The AAA is a nonprofit agency that serves Ashland, Crawford, Huron, Knox, Marion, Morrow, Richland, Seneca and Wyandot counties, and is an expert in senior services and advocacy. Nobody knows seniors like our local AAAs, and AAA5 has been an invaluable development partner in building quality housing to meet the local need.
All of Praxia Partners work is founded in equitable development and CBP's capacity building work with nonprofits is part of that. sharing development expertise with nonprofits who know their neighborhoods best is a winning solution to meeting the rising need for quality affordable housing.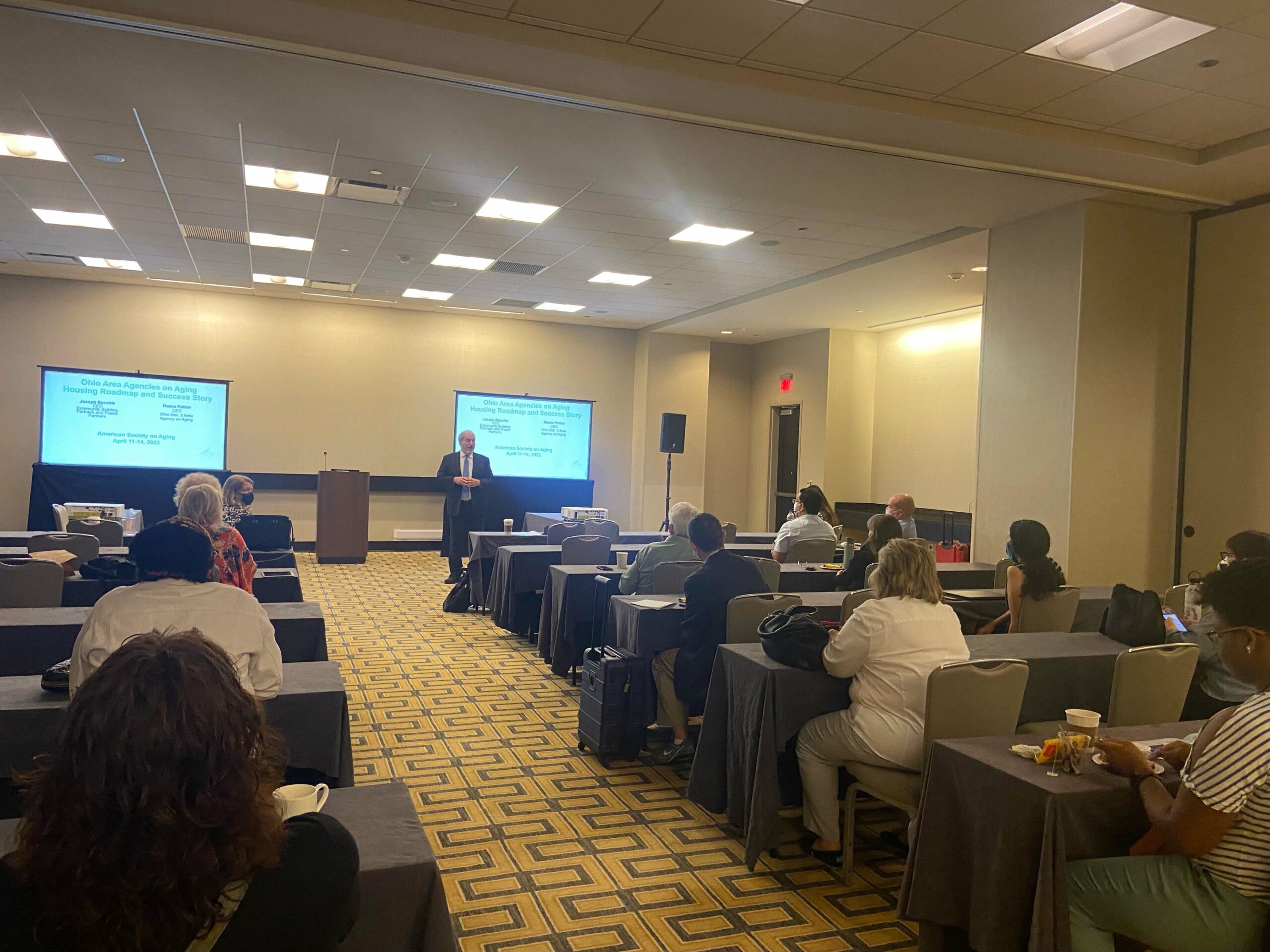 Ohio's seniors deserve the best and CBP and the AAAs are working hard to create it.