As our Community Renewable Energy team continues working with our partners at the Columbus Partnership on launching the Impact Solar Initiative, we are keenly aware of the green energy opportunities an investment of this magnitude can make in our community. It's important to us that as we create more solar jobs in Central Ohio, they are filled as much as possible by our local workforce. It's not enough for our partners and us to just create jobs; we are also intentional about for whom we create these positions.
The need for solar installers isn't new to Central Ohio. However, given the historically low fossil fuel electricity prices and lack of public incentives for solar, the industry is still nascent in this region. Well before the Inflation Reduction Act provided federal incentives tied to apprenticeships and our team launched an ambitious goal of deploying 40 MW of solar across the region, electricians and solar installers were in high demand. Our solar installers need workers to keep their job postings up year-round.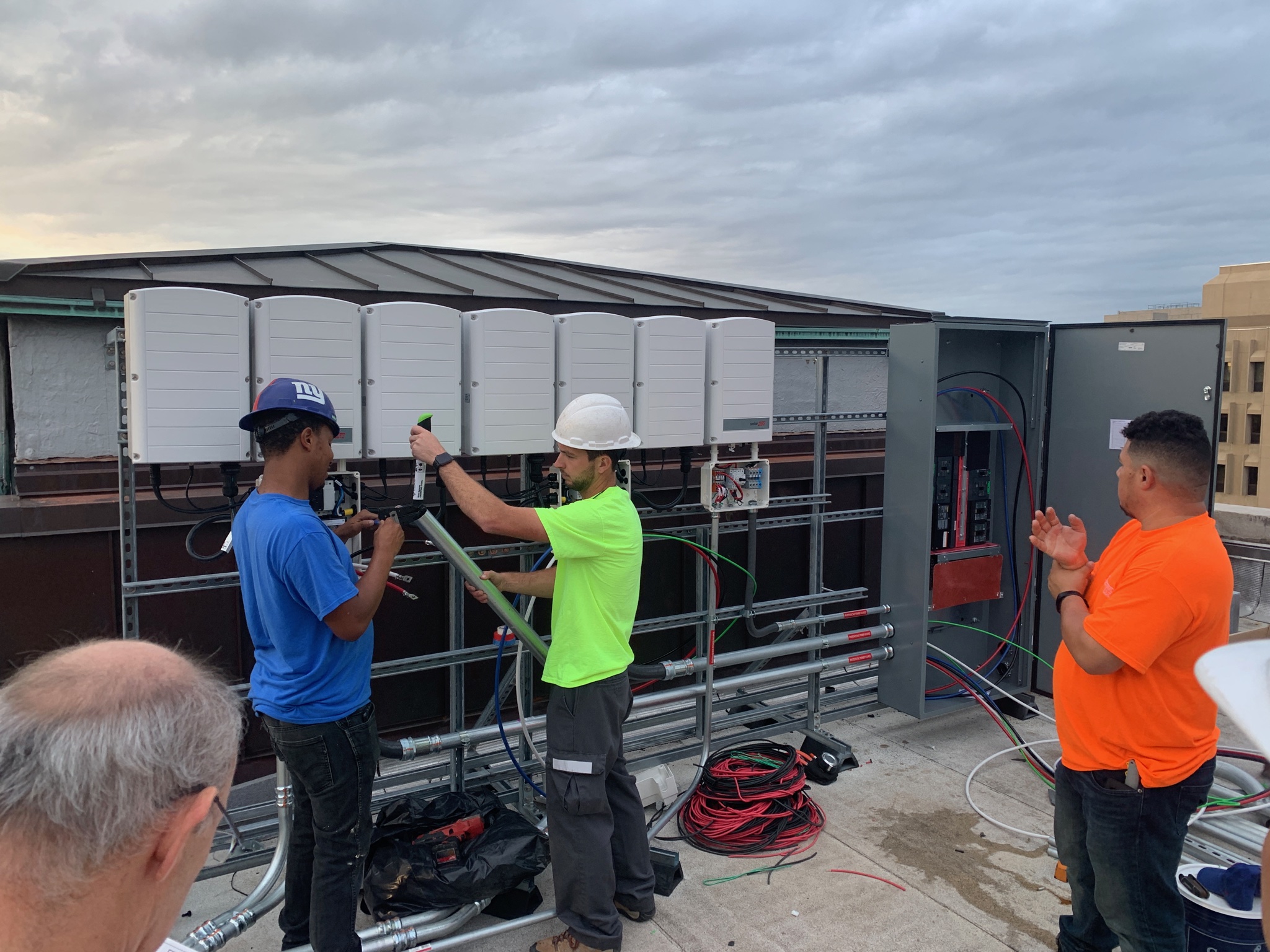 The Washington Post's Shannon Osaka reports that "There are around 700,000 electricians working in the country today, and the Bureau of Labor Statistics estimates that there will be around 80,000 new electrician jobs available every year until 2031 — and that most of those jobs will just be in replacing the existing workforce."
But this need will exponentially expand as solar and other climate solutions are deployed broadly— including in Ohio and by us. Our team is deeply invested in ensuring a local and sustainable trained workforce will meet this need. We've spent the past year putting the call out to every nonprofit, government agency, and union to advocate for increased funding and attention to workforce development needs in the solar field, and everybody is rising to the challenge. Stay tuned as we continue celebrating all how Central Ohio and beyond are preparing for the green energy transition. 
As Osaka reports, "Ultimately, however, the need for electricians may be a feature of the clean energy transition — not a bug. "These are jobs that don't get automated or offshored," Matusiak said. Once, moving away from fossil fuels was viewed as dangerous since it might cost the country jobs in coal mining or other fossil fuel industries. (The coal mining industry today employs around 37,000 people — less than six percent of the number of people employed as electricians.) Now, Matusiak argues, more and more people are realizing that switching to clean energy will create many more jobs than it removes. "I take it as a good news story, not a bad news story," he said. "These are jobs that are also career pathways."