In a recent study of New York apartment dwellers it was found that COVID has shifted an energy burden from schools and employers to individuals, which anyone paying an energy bill can probably attest to!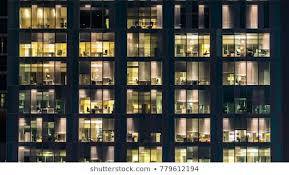 Between the 9-5 pm window, average apartment-level electricity use increased 23% during the hours of 9 and 5pm. This new way of life is familiar to Americans across the county, including our own team,  properties and residents. But too many Americans are already suffering from the economic consequences of this crisis, any increase in monthly energy bills will only make matters worse! Energy insecurity is a growing concern for every community.
At Community Building Partners, we show that incorporating tenets of green housing in what we build has helped reduce utility costs for everyone. And it supports our property managers at Accord best steward assets. Allowing our residents to be better prepared to manage the economic shock of this pandemic. And through CRE's affordable housing solar initiative, we are installing solar on existing and new multifamily buildings across Illinois and Ohio to help integrate clean energy into operations, and reduce the energy burden for senior and multifamily apartment communities!
We are working to create resilient communities that can navigate any external instability- pandemic or otherwise!